Best Time of Year to Visit Tokyo
By Nathalie Alonso

; Updated June 08, 2017
Tips and tricks for timing your trip to Tokyo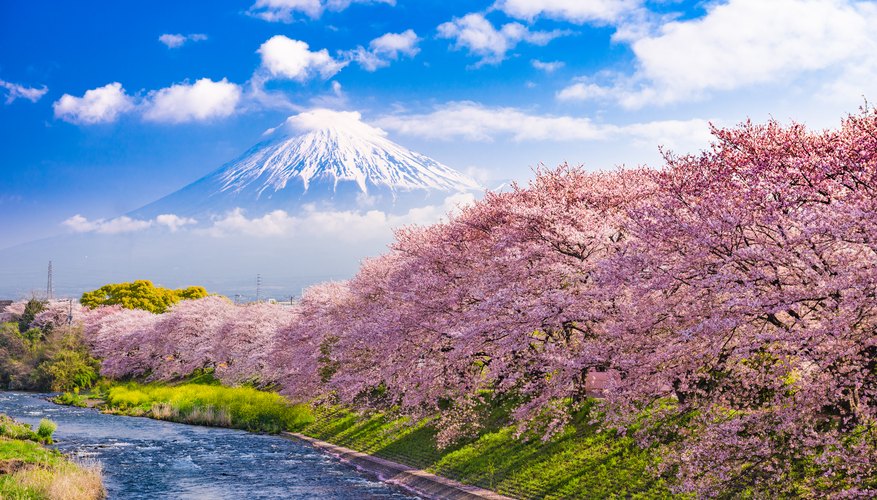 Four distinct seasons make timing an important part of planning a vacation to Tokyo, both when it comes to crowds and climate. Summer is hands-down the busiest and most uncomfortable part of the year weather-wise. Though a light jacket is a must, spring and fall are far more pleasant for exploring Japan's capital, especially for nature lovers.
Spring blossoms and fall foliage
Spring in Tokyo is synonymous with the annual explosion of cherry blossoms that blankets the city in an ethereal shade of pink. No less beautiful, Tokyo's plum trees bloom first, followed by the cherry trees. Schedule a visit in late March or early April for a chance to witness this fleeting phenomenon, which lasts about a week. During this time, expect crowds at popular parks and gardens such as Ueno Park on evenings and weekends. Pack a light jacket and an umbrella; springtime in Tokyo is on the cooler side – the average temperature in April is 58 degrees F – and rain is common.
With pleasant temperatures – the average in October is around 65 degrees F – autumn rivals spring as one of the best times to visit Tokyo. During this time, the city's trees are ablaze with fall colors. As in the spring, a jacket is a necessity.
Too hot to handle
Though the majority of foreign tourists visit Tokyo during the summer months between June and August, there are considerable drawbacks to planning a trip during this time besides crowds. Early summer, roughly between mid-June and mid-July, is the rainy season in Tokyo. The rest of the summer is hot and humid. Nonetheless, visitors who want to climb Japan's famous Mt. Fuji, accessible from Tokyo, will find the best conditions during July and August, which is considered the official climbing season. If you go at this time, expect crowds, especially on weekends.
A warning about winter
Winter in Tokyo is cold – the average temperature in January is around 43 degrees F – but tolerable. Snow is rare, but not out of the question, so pack accordingly. If you are planning on ringing in the New Year in Tokyo, note that many restaurants, museums and other businesses close during the first four days of January. Also be aware that accommodations in Tokyo tend to be at a premium in mid-February, when many high school students travel to the capital to take college entrance exams.
Beat the crowds at Tokyo Disney Resort
Unsurprisingly, Tokyo Disney Resort, which comprises two amusement parks – Tokyo Disneyland and the nautical-themed Tokyo DisneySea – gets most crowded on weekends and during the summer months. A FASTPASS, which allows you to skip lines on certain attractions, is more difficult to snag during these times.