Best Time to Visit Fiji
By Natalie Saar

; Updated June 08, 2017
South Pacific charm: When to find Fiji at its finest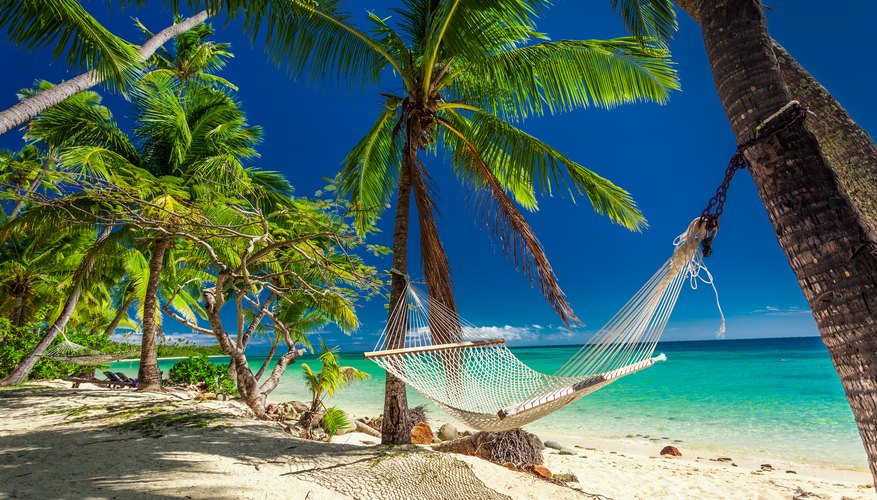 Look for Fiji on a map, and you'll find an archipelago of more than 300 islands in the South Pacific, closer to New Zealand and Australia than any other large land mass. You've likely seen its beauty all over Instagram, especially since the 2017 Sports Illustrated calendar was partially shot there. Beyond that, Fiji offers lots of adventures and opportunities to relax. If you like warm weather, beautiful scenery and a chance to unplug for a while, then Fiji is exactly what you're looking for.
Any time is the best time to visit
The best part about Fiji is that you don't need to worry too much about missing a window to visit, because this island country is beautiful 24/7, all year long. In fact, according to their tourism website, the only two seasons are "warm and warmer." And with resorts spread across their 300+ islands, you don't have to worry about a traffic jam. According to MJ Day, Sports Illustrated Swimsuit edition assistant managing editor, "Fiji is your quintessential paradise, and rightly so!"
This makes visiting Fiji easy because there's no bad time of year to go, and you can book it on your schedule, not the schedule according to nice weather, because it's always great.
Warm and warmer seasons
Warm and warmer mean different things to different people, depending on where you're from. So, here's what you can expect from Fiji's seasons. During the warm months from May to November, temperatures will range between 65 to 85 degrees F. Then, during the hotter months, expect temperatures between 71 to 91 degrees F. With more than 1,000 miles of white sand beaches, you'll have lots of time to soak up the sun while taking in the beautiful weather.
Weather for every occasion
Are you a person who likes to relax on the beach or dance in the rain? The good news is that in Fiji you don't have to pick between the two. The Fijian islands lie in the vast South Pacific, which means they are subject to various air and water currents that can affect the weather. However, for every rainy day, you can be sure a sunny one is on its way. Be prepared for some rainy days during the cooler months and an occasional storm or two throughout the rest of the year.
Since Fiji is a collection of sprawling islands, you'll want to check your weather each morning because what's true for one island may not be for another. If you're looking to schedule your trip, call the hotel where you want to stay and ask them for some tips on what to wear while you're there.
Skip the crowd
Are you looking for a vacation that will be nearly crowdless but with all of the perks of a tropical vacation? Fiji is the place for you. While some island chains within the country are more secluded, like the six-villa Remote Resort, others, like the 20-island Mamanuca, are more of a tourist hot spot. But even with the the label of "hot spot," there are plenty of opportunities to be alone and enjoy Mother Nature. With so many islands nearby, it's not hard to rent or charter your own boat to go exploring if the "crowds" get to be too much for you.
Thanks to the lack of people, you can be sure that an adventure is right around every corner, whether it's ziplining through the trees, snorkeling with black reef sharks or simply exploring the most beautiful beach you've ever seen.