Best Time to Visit Spain
By Natalie Saar

; Updated June 08, 2017
Does the rain in Spain stay mainly in the plain? Find out before you go.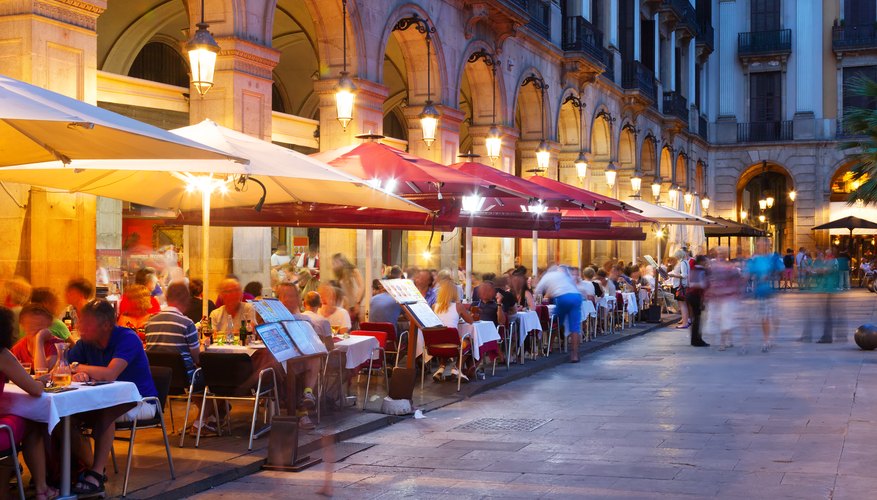 From Don Quixote to stories about castles in the sky, Spain is full of myth, legend and lore. As the second-largest country in Europe, it naturally offers visitors an array of attractions during any season … but some seasons still outshine the rest.
Visit when it's warm
If you're planning to visit Spain, you have a wide window of time to book your flights; in fact, you can visit any time of year. One look at a map and you'll see that Spain's terrain varies from place to place, and you'll have lots of opportunities to go where you want on your vacation, no matter the month.
For a winter vacay, stay in the south of Spain in a coastal town like Marbella, where it will be warmer. Or, if you're looking to get away for the summer, opt to stay in more mountainous towns like Toledo. The average temperature won't get much higher than 78 degrees, and you'll miss out on the humidity the coast experiences.
Avoid the rain
Since Spain is such a large country with oceans, plains and mountains, the weather varies when you move around. For example, you could leave Seville on a September day wearing only shorts and a T-shirt to disembark from your plane in Barcelona and find out it's 30 degrees cooler and raining.
For this reason, it's important to check the weather if you plan to travel around the entire country. However, if you're thinking of staying in only one or two places, then you'll only need to check the weather for those. In general, Spain is fairly temperate, and by thinking logically, you can probably guess what the weather will be.
Join the crowd
Spain is a large country, so there are no peak tourist times for the entire country. However, certain cities experience tourist seasons, depending on when you visit. If you visit Pamplona for the Running of the Bulls in July, plan to be around lots of tourists. Or, for a more unconventional tourist attraction, visit the town of Buñol on the last Wednesday in August for La Tomatina festival, where visitors and locals alike pack the walls of the town for a large food fight. Expect events like this to cause a traffic jam or two.
Just bring your towel
Experiencing all that Spanish beaches have to offer provides many options, since much of the country is surrounded by water. Stick to the south beaches dotting the Mediterranean coastline in the Cadiz province for a more traditional Spanish coastal experience, or you can choose to get wild and visit Ibiza. Known for parties, the island of Ibiza also offers some breathtaking beaches, like Cala Bassa, which is pristine and, unusually, surrounded by a pine tree forest.