Best Time to Visit Italy
By Nathalie Alonso

; Updated June 08, 2017
Colosseum and countryside: When to make your dreams of Italy come true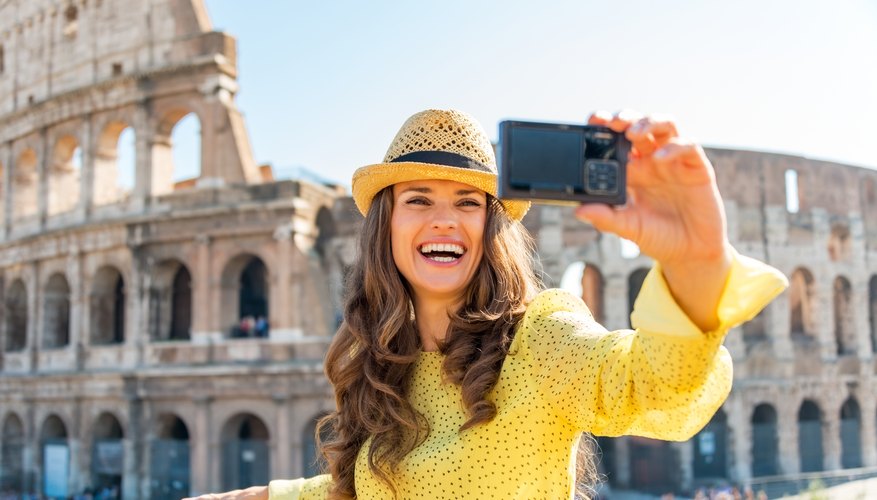 Whether travel plans include touring Rome's venerable Colosseum, taking a gondola ride in Venice or discovering the latest fashions in Milan, choosing the right time to visit "the Boot" can make or break a trip. Generally speaking, spring and early fall are the best times of year to vacation in Italy, though there are other factors to consider.
Four seasons
Mild temperatures and relatively small crowds make April through June and mid-September through October the most desirable periods for traveling in Italy. A winter vacation in the central and southern regions is do-able, but not so much in northern spots, such as Venice and Milan, where winter brings wind, rain, snow and cold temperatures. Italian summers, on the other hand, can be scorchers – and crowded ones at that. Both international and domestic tourism peak in Italy during the hot, steamy months.
Several factors make August the least desirable month to travel in Italy, starting with the weather. It can be oppressively hot and humid. August is also when most Italians take their own summer vacations, which means that beach resorts and other popular destinations are at their most crowded. Moreover, while hotel rates in cities like Rome and Florence generally drop during August, with many local families on holiday, it is common for restaurants and shops to be closed for all or part of the month.
Down by the shore
Planning a beach getaway in Italy can become a choice between small crowds or favorable swimming conditions. If you have your heart set on dipping your toes in the Mediterranean Sea anywhere in northern Italy, such as Tuscany, schedule the trip between May and September in spite of the crowded resorts; otherwise, the water will simply be too cold. Beach towns in the southern regions, however, offer warm waters for a greater part of the year.
Hitting the slopes
One of the exceptions to the spring and fall rule in Italy are the Dolomites, a renowned skiing destination in Northern Italy. The best months to hit the slopes as far as powder is concerned are February and March, and the high season begins in mid-December. Anyone hoping to ring in a new year in this area should book very far in advance.
When in Rome
Weather and budget are the main factors to consider when planning a trip to Rome, located in central Italy. As in the rest of the country, temperatures in spring and early autumn create ideal conditions for exploring the capital. Just keep in mind that hotel rates in Rome are usually at their highest in May and June. Rome is a good bet for winter vacationers; while conditions are generally frigid in the northern and mountainous regions, the average year-round temperature in the southern part of the peninsula hovers around 50 degrees F.
Riding the rails in Italy
With a high-speed rail network connecting top tourist cities, many visitors wisely choose to travel around the country by train rather than rent a car. Be aware that trains tend to become packed during holidays and that, with many Italians taking their own vacations, beach-bound trains in August can be insufferably crowded.