Best Time to Visit Jamaica
By Meg Jernigan

; Updated August 11, 2017
Catch the vibe: When to jet off to Jamaica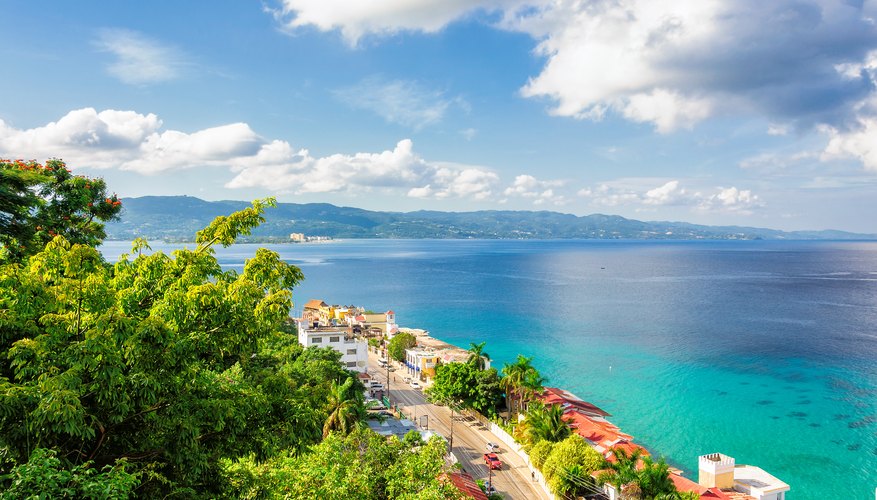 You've been practicing your Jamaican patois and you're ready to jam poolside with your "likkle boonoonoonous" (someone you love) as soon as you land. Jamaica's two rainy seasons may deter your island fun, and you really don't want to share the beach with spring break revelers. For lower fares, visit the island in the summer season.
Hunting for bargains
Jamaica's high season – when the beaches are most crowded and the hotel rates highest – runs from mid-December through mid-April. If you're traveling in the high season, make your reservations at least two to three months in advance. The already crowded island hosts spring break crowds in March and April. Check with your hotel to see if it's hosting any large groups of high school or college students. The off-season, late spring to mid-December, is the time to find bargain travel deals. Air fares and hotel rates are discounted, and some resorts may offer reduced charges for their package facilities as an inducement for winter travel.
You won't need a coat
Jamaica is balmy year-round, with highs along the coast ranging from the low 70s to the upper 80s. Winters are mild and generally dry with more rain in the interior and northeastern Jamaica than in coastal areas. Pack a light jacket or sweater for chilly winter mornings and evenings. Jamaica has two rainy seasons, one in May and the other running from October through November. The island is susceptible to extreme weather; the hurricane season runs from the beginning of July through November. If you've made reservations at a resort, check their hurricane policy and buy travel insurance if you think you'll need it.
So many people!
Of course, if you visit Jamaica during the busy winter season, you'll encounter crowded beaches, booked hotels and waits at restaurants. If rubbing shoulders with tourists isn't your thing, explore some of the less-visited areas of the island. Hellshire Beach, a favorite of locals, is about 25 minutes west of Kingston. There you'll find Jamaicans relaxing with a Red Stripe or ordering fresh-caught fish from a food shack. Consider renting a car to escape the crowds, with a few caveats. Jamaicans drive on the left side of the road, sometimes faster than you'd expect, and road signs are not always in evidence. If you do decide to holiday away from the resort areas, follow the State Department's strong suggestions on safety.
MoBay
There's more to Montego Bay – the most popular destination for Americans – than blue waters lapping against white sand beaches. Tour operators offer shopping tours, off-road adventure trips and treks to Bob Marley's birthplace in Nine Mile. The Reggae Sumfest, held in July, is a week-long celebration of island music. In August, you can enjoy the spicy, slow-cooked meats known as jerk at the Montego Bay Jerk Festival. Keep in mind that if you fly into Sangster International Airport on a Saturday in the high season, you may have a long wait at customs.