Best Time to Visit Scotland
By Jodi "Jato" Thornton

; Updated June 08, 2017
Make room on your calendar for kilts, castles, cottages and the Scottish coastline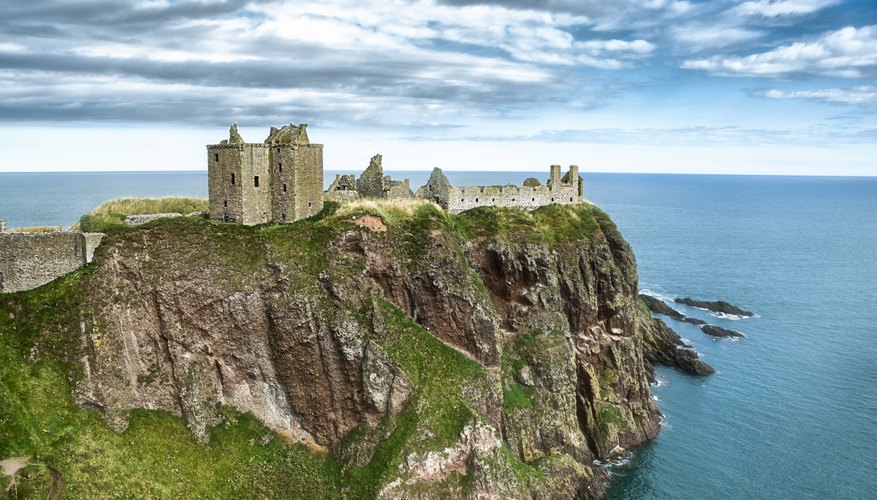 The bulk of Scotland's tourists visit during the summer months when temperatures creep above 60 degrees. But this is also the most crowded time too. Long days and extended twilight let you play a round of golf at midnight or linger lochside long after other visitors have gone to bed. Don't subscribe to the misnomer that summer is the only "best time" to visit the country. Ditch the crowds and visit during the other great times to see the country.
Scotland in the spring
Relief from summer crowds isn't the only reason to go to Scotland during March and April. Visit during this time of year, and your vacation photos will include eye-popping backdrops of cherry blossoms, daffodils, rhododendrons and bluebells. April has the fewest days of rain during the year and temps in the 50s, so go ahead and book a tee time at the Old Course at St. Andrews. You'll save as much as 53 percent over summer green fees.
Check out vibrant colors
Plan for leaf peeping when you visit Scotland after Labor Day. Hotel prices drop more steadily than the temperature during the months of September through November: You'll still enjoy weather in the low 60s to the upper 40s during autumn months. It's not too late to get in on Scotland's festivals and other cultural events. Check out the Enchanted Forest where autumn colors are enhanced by magical nighttime lighting or sample craft beer and dance all weekend long at the EH6 Festival in late October.
Marvel at a winter wonderland
Winter isn't just an opportunity to sport sleek Scottish wool fashions; it's also the time when you'll get to see a magical side of the country that most tourists miss. Enjoy the delicious aroma of mulled wine, twinkling lights and creatively lit buildings. Discover new ways to celebrate winter when you book your trip during St. Andrew's Day, Hogmanay or Burns Night. Discover the warmth of Scottish castles or a morning bowl of parritch. Spend days sliding, snowboarding and skiing in the Scottish Highlands and discover beautiful snowdrop flowers that bloom in January.
Getting around Scotland
It can be stressful sitting on the "wrong" side of the car to drive on the "wrong" side of the road, especially on unfamiliar roads in a fair amount of traffic. Fortunately, it's easy to get around Scotland without having to get behind the wheel. A Scottish Freedom Pass gives you unlimited transportation on trains and ferries for a flat fee and includes discounted bus fare.
For a truly off-the-beaten-track adventure, book your journey on a Royal Mail Postbus. The bright red vans have room for both people and parcels, with parcels having priority. The Postbus takes you on lesser-traveled routes through the Scottish Highlands, Perth and other interesting areas. Look on Royal Mail's online Postbus Routefinder to find a route to take you on a unique adventure.