Best Time to Visit Napa
By Leah Rendon

; Updated June 08, 2017
When to while away the day in wine country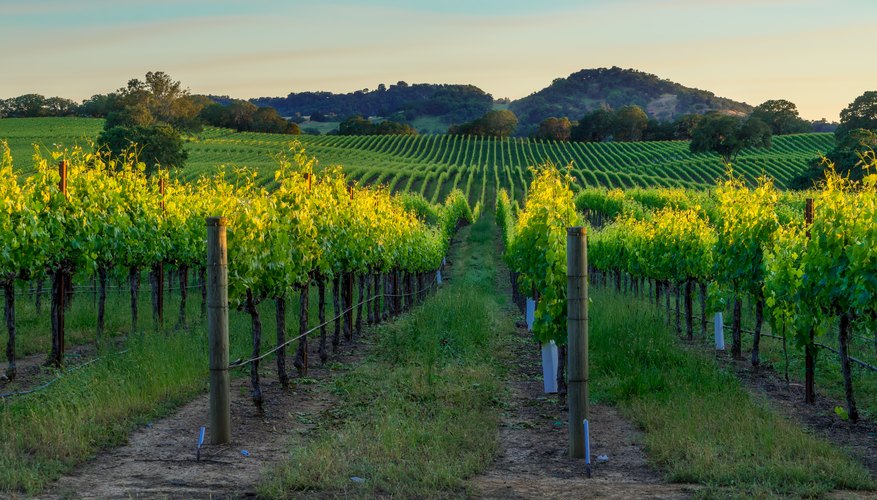 Just one hour north of San Francisco, Napa serves as the gateway city to Napa Valley, the lush wine country dotted with vine-covered hills, high-end spas, elegant gourmet restaurants and luxury hotels. Combined with neighboring Sonoma Valley, the region is home to nearly 400 wineries, most of which are open year-round. While some seasons feature few tourists, affordable rates and mild temperatures, Napa also offers a host of special events that draw tourists throughout the year.
Weather in the valley
Summer is Napa's wettest season, with August drawing nearly 5 inches of rain. Summer days are also long and sunny with highs moving into the 80s. In the fall, comfortable temperatures range from the high 70s to the low 60s. By winter, Napa gets cold as highs reach the mid-40s and lows drop to the upper 20s. Things start warming by late February and early March, and by April and May, temps are hitting mid-60s and mid-70s. May is also spring's wettest month, garnering up to 4 inches of rain.
Fall: the harvest season
If you want to see the wineries at work, visit Napa between August and November during the grape harvesting season. The winemaking process starts primarily in the fall, and some wineries let you pick and smash grapes as part of your tour. Fall is a busy time for travelers, so book at least four months in advance and prepare for high prices on winery tours, restaurants and hotels. You might find a good deal for the period following Halloween, when crowds start to dwindle. Autumn rides aboard the Napa Valley Wine Train provide sweeping views of the golden vineyard-covered hills and the vibrant fall foliage.
Seasonal events
Summers in Napa are packed, particularly on the weekends, and the hotels and wine tours are usually expensive and booked well in advance. Summer also includes a hefty offering of festivals. Napa County Fair and Fireworks celebrates Independence Day with a parade in downtown Calistoga, followed by a fair with food, rides and live music. Festival Napa Valley is a 10-day event in July featuring art exhibits and live dance, theatrical and musical performances.
Natural beauty is on display during the spring when green hills are blooming with wildflowers and many wineries open their lavender gardens to the public. Spring crowds are somewhat thin, so you may find good hotel and tour rates.
In winter, Napa's low season, crowds are small and hotel rates reduced. Downtown Napa gets into the Christmas spirit with its tree lighting ceremony, outdoor ice-skating rink and Christmas parade. Holiday festivities bring a momentary increase in crowds, but they usually shrink again after the New Year.
Traffic congestion in wine country
Highway 29 – lined with major wineries, restaurants and hotels – is the main thoroughfare through Napa Valley, connecting Napa in the south with Calistoga to the north. It's only a 30-minute drive between the two cities, but it can take nearly twice as long during peak season or the 4-6 p.m. rush hour. Avoid some traffic by using the Silverado Trail, a back road located 2 miles to the east of Highway 29. Leave the driving to someone else completely by booking a wine-tasting tour that includes transportation.
Traveling to Sonoma
Sonoma, gateway city of Sonoma Valley, is just a 25-minute drive west of Napa via State Route 121. Various two-lane highways connect the two valleys in other areas, but the narrow roads make for slow travel times. Highway 12, the main artery through Sonoma Valley, is dotted with most of the valley's major wineries, hotels and cities, including Sonoma and Kenwood. Sonoma Valley features fewer wineries and is less congested than Napa Valley.