Best Time to Visit Playa del Carmen
By Kathy Adams

; Updated June 08, 2017
The right time for playtime in Playa del Carmen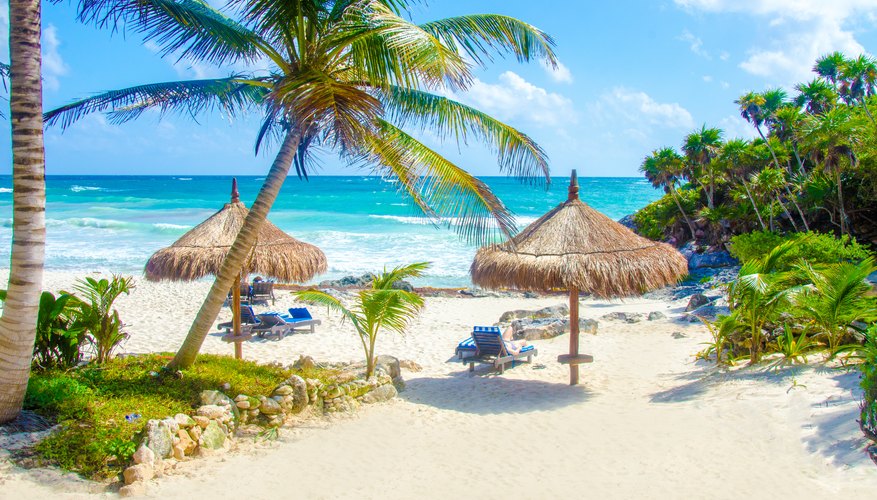 Playa del Carmen just may be the perfect escape for those weary from dreary, rainy or snowy weather. This Mexican dream destination averages at least eight hours of sunshine per day in any given month, with 340 sunny days per year, plus, its waters are always warm enough for a swim.
Best time to visit
The best time to visit Playa del Carmen is in April, May or September. The weather isn't too hot or humid in April and May, and deals abound, other than during Easter and spring solstice, when Playa del Carmen is overrun by vacationers. September is also fairly quiet as far as tourism is concerned, so good deals can be found once again. The water is still warm from summer sun, averaging a comfy 84 degrees F. By comparison, the coolest water temperature, 79 degrees F, occurs in the first three months of the year.
Seasons of the sun
Peak tourism season for Playa del Carmen runs from October through March, peaking in the second half of December as travelers from northern climates seek their escapes from snowy, chilly weather. December's room rates run quite high because of the high demand.
The off-season occurs as the summer heat peaks in July and August.
Mostly wonderful weather
Playa del Carmen is a northern vacationer's paradise, since winter here is much more moderate than in snowy regions. January and February are the coolest months, with daytime highs near 80 degrees F and nighttime lows in the mid-60s. July is the hottest month in Playa del Carmen, with highs averaging 87 degrees F and lows averaging 75 degrees F. The temperature may feel really hot in June through August to those not used to the heat and humidity. Sand can also become too hot to walk on while barefooted on a cloudless summer day.
Hurricane season runs from June through November. Hurricanes are rare here, yet they can reach landfall. The most recent hurricane to reach the Yucatan Peninsula occurred in 2005.
The rainy season runs from April through July, with June and July the wettest. Rain at Playa del Carmen usually means spotty showers and localized storms rather than completely rainy days.
Special considerations
U.S. dollars and most major credit cards are accepted at a majority of the shopping and dining destinations at Playa del Carmen. If you're using an ATM, look for signage indicating that the machine dispenses money in U.S. funds, or else you'll receive it in pesos.
While you're out and about, purchase bio-degradable sunscreen, required when out on dive boats. It's usually available for sale from the dive boat companies. Sunscreen is necessary when spending any amount of time outdoors during the day, as are a sun hat and sunglasses.
Whether you're diving, boating or just spending your fun in the sun on land, dehydration can be a major concern here. Always carry ample fresh bottled water with you to avoid dehydration when you're planning to stay outdoors.