Best Time to Visit Santa Barbara
By Jodi "Jato" Thornton

; Updated June 08, 2017
Set time aside for the scenic coastal city of central California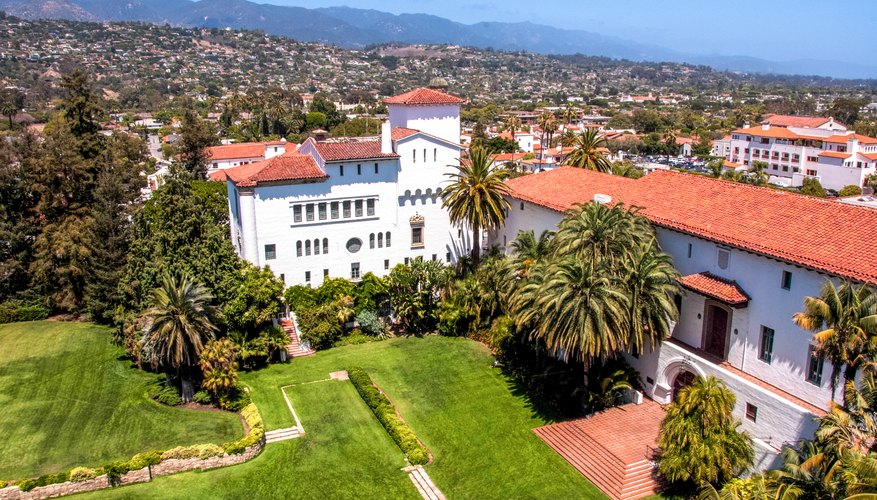 The city of Santa Barbara tucks between the rugged San Ynez mountains of the Los Padres National Forest and the Pacific Ocean. But there's more to do in Santa Barbara than lie on the beach along the American Riviera or hike in the hills. Rich history and culture take you on a journey from the time of the Chumash Indians to Spanish colonial times and through the early days of Hollywood. Check it out during the best times to visit.
Springtime on the coast
The months of March through May are among the best times to visit Santa Barbara. Summer crowds are nowhere in sight yet, and daytime temperatures hover in the upper 60s – perfect for seeing brilliant displays of poppies and wildflowers at the Santa Barbara Botanic Garden. You'll also see some of the lowest hotel prices of the year in May.
Fiestas and festivals
Summer crowds come to Santa Barbara for festival season that runs throughout the summer. In June, the Summer Solstice Parade attracts more than 100,000 people from around the globe to witness the unique display of towering puppets, costumes, floats and more than 1,000 entries. Tourist volume peaks in July and August, corresponding with the city's Old Spanish Days fiesta.
Autumn in Santa Barbara
Plan an autumn trip after Labor Day and you'll miss both peak pricing and crowds while still enjoying great weather. Temperatures in the mid-70s are ideal for trips to the Santa Barbara zoo, botanic gardens or wineries. Early October concludes harvest time in the vineyards. The annual Celebration of Harvest weekend includes winemaker dinners, wine seminars, vineyard tours and open houses.
It's not always sunny in Santa Barbara
Expect sunshine about 300 days per year in Santa Barbara accompanied by mild daytime temperatures that range from the mid-60s to the mid-70s at any given time of year. Late spring and early summer see the least chance of precipitation, but May Gray and June Gloom bring morning fog patterns that can last well into the summer.
Beat the traffic
No matter what you choose as your family's best visiting time, getting around Santa Barbara without a car will be easy. Rent a bike or walk: The city's primary attractions lie within a 3-mile radius in the downtown area. Green transportation systems and Santa Barbara Car Free hook you up with alternative transit like trains, buses and shuttle systems.