Best Time to Visit Austin
By Richard Corrigan

; Updated June 08, 2017
The Austin agenda: Music, music and the best time for more music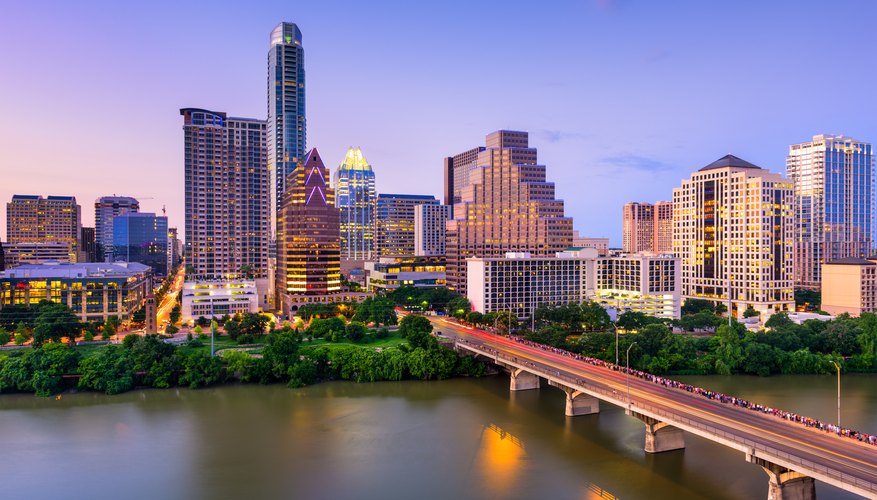 If there's a bad time to visit Austin, it has yet to be discovered. Barbecue is just as good in the winter as it is in the summer, and there's no season when you won't find dozens of live bands playing on any given night. Still, if you want to visit when the crowds are thinner and the weather is just right, it doesn't hurt to put a little extra thought into the timing of your visit.
Seasons and weather
Fair is fair: Summers in Austin get pretty toasty. Days in the 90s with high humidity are par for the course from June right through September, so if you're not into heat, then maybe summer in Austin isn't for you. Spring and fall are just about perfect, though, with average highs in the 70s and 80s. Spring is the rainier season of the two, but most days are still clear and at least partly sunny. Winter tends to be a little more on the cool and cloudy side, but below-freezing weather is a rarity even on the darkest days of January.
Tourist season in Austin
Summer is when most people visit Austin, which can make the city feel a little overrun during the warmest months of the year. Major holidays like Memorial Day and Labor Day can make the city especially crowded, especially at outdoor attractions and amusement parks. Spring and fall are less busy, although tourist traffic will skyrocket with the arrival of the city's major music festivals, particularly South by Southwest, or SXSW, and the Austin City Limits music festival.
Catching the best music
Chances are if you're in Austin you're going to be seeing some live music whether you like it or not – it's pretty much everywhere. But if catching a show or two is part of your reason for visiting, you'll have plenty of options year-round. The SXSW Festival touches down in March every year, and Austin City Limits follows in September or October, drawing hundreds of thousands of fans to see more than 150 bands on eight stages. Even if you're not around to catch one of these special events, legendary music venues like Stubb's BBQ and the Saxon Pub host live bands of every conceivable genre practically every night throughout the year.
Best time to visit
Avoiding Austin in summer gives you the opportunity to skip the hottest weather and some of the biggest crowds. Spring and fall are the best seasons overall, but be sure to check to see when the major music festivals are taking place this year. If you're not actually planning to attend the festivals, it's best to avoid those times, as massive crowds and high hotel prices can make the rest of the city a little harder to fully enjoy.