Best Time to Visit Belize
By Jodi "Jato" Thornton

; Updated June 08, 2017
Take a break from the hustle and bustle to bask in beautiful Belize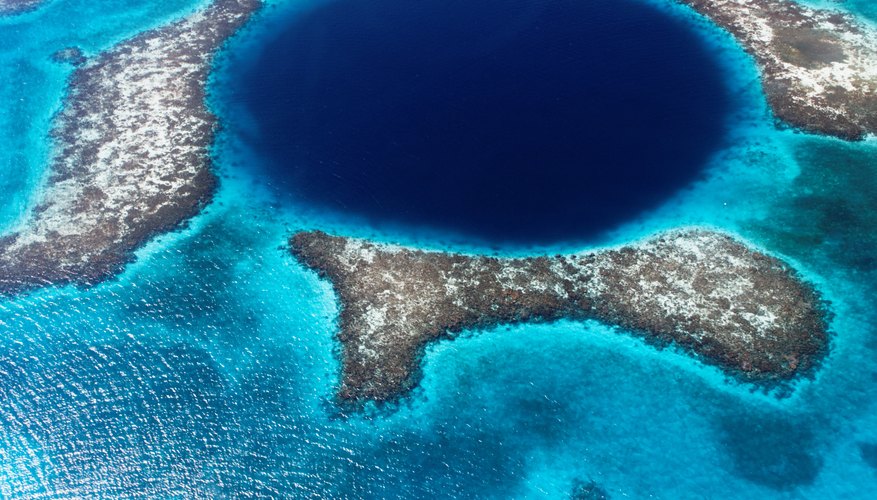 Belize's extreme biodiversity makes it an ideal place for the outdoor adventure lover to engage in a wide range of experiences. Whether you're cave diving in the Great Blue Hole or climbing Victoria Peak, the country's tallest mountain, you'll make a good experience even greater when you pick the best time to visit.
Best time to go: March
Belize is a go-to winter destination, and you'll find the highest prices and biggest crowds from December through January. The tourist rush coincides with the country's dry season, which runs from late November through mid-April. By early March, most of the tourists have gone home, and hotel rates dwindle along with the crowds.
The weather in March and April is some of the driest of the year, meaning more sunny days to swim, snorkel and hike. The occasional norther – a dry cold front that brings lower temperatures – occasionally rolls in but becomes less frequent as March rolls on. By mid-April, things heat to the upper 80s, and by May, you'll want to be gone. While the temperature averages 90 degrees, humidity of more than 80 percent in May with little breeze can make it feel like 113 degrees.
Also good: mid- to late-November
Hurricane season runs from June 1 through November 30, but that doesn't mean that Belize is a miserable place to be. There are deep discounts to be scored during this season; just make sure the resort where you want to stay doesn't close for this off-season. Cyclonic activity peaks during September when weather is most likely to be severe. Trip insurance is a good idea during this month.
By the second week of November, cyclonic activity is rare. You'll have a few ideal weeks to visit the country before the influx of tourists and high-season rates in December.
Best time to dive deep
Belize is home to the largest living coral reef in the Western Hemisphere as well as the Great Blue Hole. Diving is good any time of year. Rains don't usually last more than a couple of days and don't affect visibility at offshore dive sites. However, the surface of the sea can be choppy during the rainy season, which runs from June through November.
Seasons in Belize
High season: December through February

Low season: May through October

Shoulder seasons: March and April, November

Weather basics
Dry season: December through April or May

Hurricane season: June through November, with activity peaking in September

Highest humidity: May
Getting around Belize
Belize City's four major roads make it easy to get around. Belize drivers stay to the right side of the road just as in the U.S., but you might find driving customs a bit different. It's not uncommon for people to tailgate, pass on the right, swerve right before making a left-hand turn or drive intoxicated. Get an international driver's license if you prefer to drive. Rent a durable vehicle with four-wheel drive as unpaved roads can get slick and muddy during rain.
If you prefer not to rent a car, you'll find taxis, buses and water taxis that are affordable and make it easy to get to your destination.