Best Time to Visit Maine
By Fred Decker

; Updated June 08, 2017
Make way for Maine in your travel plans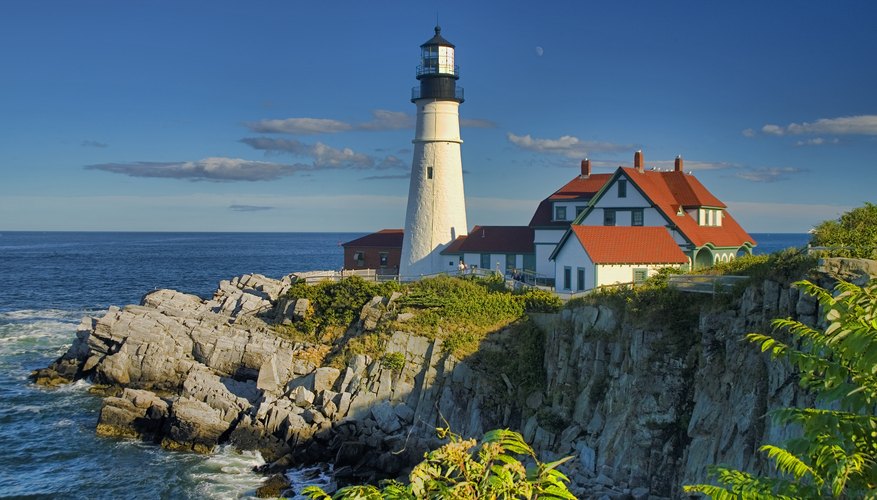 Maine's craggy coastline and rustic seafood shacks may get all the attention, but the state has a lot more to offer. Old-school chowder and lobster rolls are still available and are just as good as ever – but more recently Portland and other centers boast eateries worthy of national attention as well as thriving craft breweries and wineries.
Maine's vast interior is another understated marvel, with memorable hiking, camping and lakeside water sports. The state's always-solid tourism sector is thriving, posing a dilemma for the would-be visitor: When's the best time to enjoy what Maine has to offer, without facing the worst of the tourist-season crowds?
Wait until after Labor Day
Here's a hint: If you're a traditionalist, you won't be wearing white (we're being facetious; even the Emily Post Institute agrees that rule is outdated). Waiting until after Labor Day, when the traditional summer season ends, can make your Maine vacation much more enjoyable. The seaside towns will be just as beautiful, the restaurants will be just as good – and less crowded – and depending where you stay, rates will often be lower in autumn's so-called "shoulder season." Whether you stick to the coast or drive through the lakes, forests and farmlands of the interior, you'll enjoy the best of the state without nearly as much congestion.
Why autumn in Maine totally rocks
Maine has beautiful beaches, but the water is a bit chilly for all but the hardiest swimmers even in mid-summer. The sandy shore is great for strolling or an old-fashioned clambake, though, and that whiff of smoke in the air is even better in the fall. There's also plenty of whale watching, fishing, coastal and inland canoeing and boat tours, if you like to spend time on the water, with hiking, cycling, hunting and more in the interior. Crowds get smaller but the beauty does not in coastal Acadia National Park and the inland Katahdin Woods and Waters National Monument, equally spectacular in their respective ways. If you wait until early October, around the Columbus Day weekend, you can add some of the country's most stunning fall foliage to your reasons for coming. Oh, and it also happens to be peak lobster season. Case closed.
The weather is still pretty favorable
Even in mid-summer, temperatures in coastal Maine are relatively cool, with daytime highs reaching only the mid-70s, which is part of the state's appeal. The average daytime high for Portland in September remains a comfortable 70 F in September and drops to 58.7 F in October, getting noticeably chillier as the month wears on. You can expect crisp nights and cool breezes from the water even in the warmest months, so bring sweaters and comfy sweatshirts. Rain gear is always a good idea, too. Precipitation doesn't increase dramatically in the fall, but there's always the chance of rain, drizzle or a chilling fog – this is the coast, after all – and you'll enjoy yourself more if you're prepared for it.
A few other things you should know
Traffic along Maine's coastal highways drops off pretty sharply after Labor Day, but as long as the weather stays pleasant you can expect extra traffic on the weekends. The same holds true for the I-95 and other major highways, though as the state's main arteries, they'll retain more workaday traffic.
Visiting popular attractions on weekdays, rather than weekends, and making sure you pass through urban areas outside of commuting hours, should keep your roads clear and your patience intact. There are plenty of fairs and special events in the fall throughout the state, so visit Maine's tourism site while planning your trip. Knowing the dates and locations means you can catch anything that interests you, while dodging crowds and competition for the best accommodations.