Best Time to Visit Oahu
By Amy Curtis

; Updated June 08, 2017
Get away from the daily grind at Hawaii's "Gathering Place"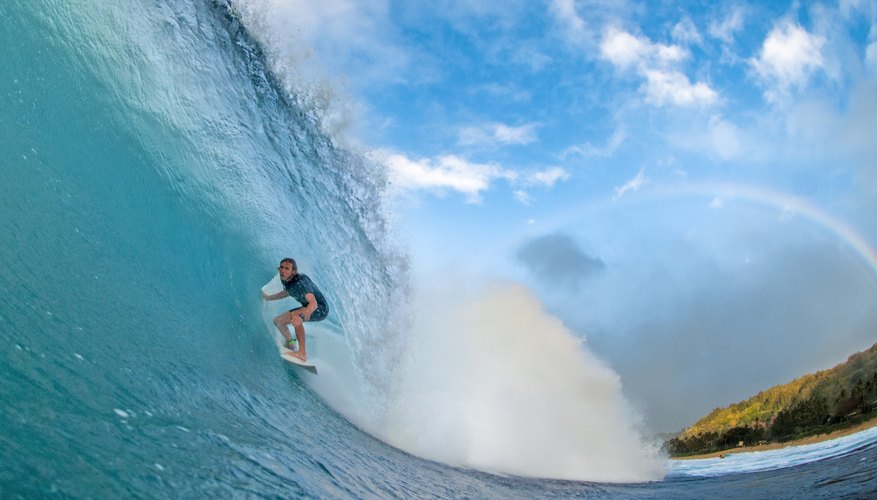 Of all the Hawaiian Islands, Oahu draws the highest number of visitors, more than half of the total tourists in Hawaii, visiting mostly from Japan, Canada and the United States. They come to surf or to sunbathe, to watch whales or participate in festivals and to visit the boisterous city of Honolulu with its famous beachfront district, Waikiki. If you're wondering about the best time to come, there's really no wrong answer to that question.
Best time to visit, set to match vacation expectations
To avoid the crowds, the best time is fall or spring. To whale-watch, November to May is prime time, when the humpback whales migrate from Alaska to Hawaii in the thousands. For beachgoers, divers and other water sports enthusiasts, there's really no wrong time as the water stays warm all year.
For surfers, winter is when the breakers on the north shore are epic, reaching 20 to 30 feet. It's no coincidence that this is the time for surfing championships, which bring gawkers and competitors from around the world.
High tourist season on Oahu
Most tourists come to Oahu to escape bad weather elsewhere. For this reason, the island is typically hectic from the mid-December through mid-April. In the last two weeks of December, travel is particularly pricey, and flights and resorts are packed. The off-season goes from April to mid-June, and then again from September to mid-December.
Tip
To book a visit trip during the last week of April and first week of May, do so well in advance. That week is known as Golden Week in Japan, because there are four Japanese holidays in that time span, which means an influx of Japanese tourists to the Hawaiian Islands, particularly to Waikiki.
Weather and irony
Here's a fun fact: The off-peak season in Oahu has the best weather. In winter, when tourists compete for space and rooms, it tends to be a little rainy. Of course, there's never really bad weather in Oahu. Temperatures rarely get above the 80s or drop below the mid 60s, and even December, the rainiest month, gets only about three inches of precipitation. Still, it's good news if you want to travel when prices are lower and everything's less crowded.
Traffic, crowds and tourists
Honolulu's traffic is notorious, and recently Forbes ranked it the worst in the nation. This makes sense, because the small island of Oahu supports over 780,000 vehicles. The gridlock isn't as bad between 9:00 a.m. and 2:00 p.m. and after 7:00 p.m., but it's still a good idea to consider alternate modes of transportation.
The Bus is a great deal on Oahu, but it takes a long time to get anywhere. If you've got the time, check out thebus.org for rates and timetables. Taxicabs are more expensive, but plentiful and comfortable, and Uber has arrived on the island, so there are plenty of options for getting around.