Best Time to Visit Costa Rica
By Nathalie Alonso

; Updated June 08, 2017
Time well spent: The secret of when to play and stay in Costa Rica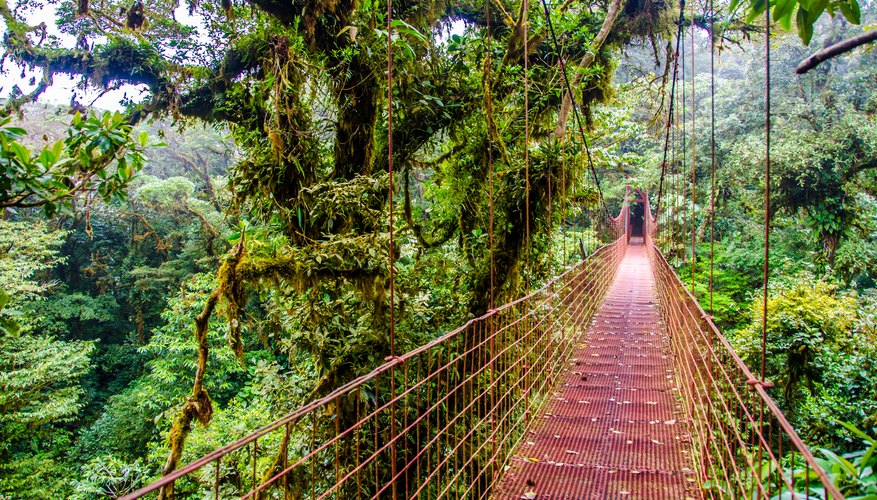 Hiking along volcanoes, lounging on beaches, searching for sloths hanging from the rainforest canopy – compelling activities await in Costa Rica year-round. So, the best time to visit this Central American wonderland simply depends on priorities and preferences. The peak tourist season in Costa Rica generally offers the best weather, but also the biggest crowds. On the flip side, travelers not bothered by slow-season rains can enjoy more breathing room and possibly save a buck or two.
A tale of two seasons
Costa Rica has two seasons: wet and dry. The wet season corresponds with the local winter, beginning in May and ending around mid-November. The rest of the year – November through April – represents the summer dry season, when many seeking a break from Northern Hemisphere winters descend upon the country. Expect crowds during this time, especially around Easter. The benefit of visiting Costa Rica during the dry season is better weather for exploring the country's forests and soaking up the sun on its Pacific and Caribbean beaches.
Costa Rica has an average temperature of 72 degrees F. As a general rule, the higher in elevation you go, the cooler it gets. Costa Rica's coasts are, therefore, hot most of the year, with temperatures in the high 70s and low 80s, while temperatures in the highest mountain regions can drop as low as 32 degrees F, resulting in frost.
Dry season caveats
In addition to crowded conditions found during the popular dry season, a visit to Costa Rica at this time can involve other problems. Though increasingly popular with tourists for its beautiful Pacific beaches and abundance of sunny days, Guanacaste, the driest part of the country, can be dry enough during winter months to be unsightly. Although the rains create lush landscapes for photos, they can also limit sunbathing. And if you are planning to visit Costa Rica's Caribbean coast, you can expect rain year-round.
Exploring in the rain
Though an umbrella will be a constant companion, it is possible to enjoy Costa Rica during the wet season, and there are advantages to doing so. Rain typically starts in the afternoon, while mornings tend to be clear and sunny. The rewards for visiting during the rainy season are lower hotel rates, thinner crowds and vibrant, green scenery. When an itinerary includes remote, undeveloped areas of the country, such as the Nicoya Peninsula, avoid the wet season; unpaved roads can become impossible to navigate.