Best Time to Visit Brazil
By Jodi "Jato" Thornton

; Updated June 08, 2017
Carnival and beyond: Top tips for timing your trip to Brazil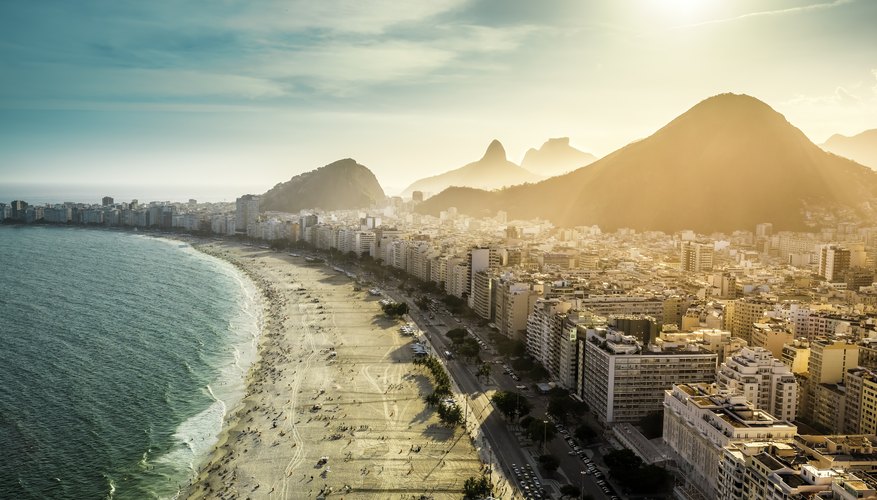 Head to Brazil on summer vacation, and visitors find themselves in the middle of a Brazilian winter. Fortunately, they don't have to break out snow shovels. Instead, they can discover sweet respite from U.S. heat with temperatures between 55 and 64 degrees F. But escaping U.S. winters can plunge those same visitors into sweltering heat and humidity. So when's the best time to go? Here's how to sort it out.
Carnival fun and other high season festivities
Without a doubt, Carnival is the most popular time to visit Brazil. The biggest festival on earth falls between February and early March. The unique experience can be well worth navigating tourist crowds and paying premium prices on vacation. Expect to pay the highest hotel rates of the year and book far in advance as available rooms sell out.
High season begins two months earlier at Christmas as visitors arrive anticipating New Year's festivities. Plan to arrive after Christmas Day as many businesses shut down for employees to spend the holiday with their family.
Best time to visit
Avoid crowds and premium prices by traveling during Brazil's off seasons.
Easter through June 30: Although this time frame is springtime in the U.S., it's autumn in Brazil. It's still warm enough to hit the beaches near Rio de Janeiro and São Paulo. Temperatures in the 70s and 80s make it an ideal time to marvel at the 1.7 mile-wide Iguazu Falls along the border of Argentina. Hold off until June to visit the Amazon and northern beaches to avoid heavy rainfall in those areas. July is winter break for Brazilian schools and universities, so expect tourist crowds if you linger beyond June 30.
September through November: Make your plans to head to the Amazon during September, one of the rain forest's "dry" months. The other driest month is August, but there's an influx of tourist crowds from North America and Europe. By November, the weather in São Paulo, Rio de Janeiro and the northern beaches is warming up enough to enjoy days seaside. Take advantage of low season prices and few crowds.
Weather in Brazil
When traveling in Brazil, keep in mind that seasons in the Southern Hemisphere are opposite those in the U.S.
Spring: September 22 through December 21

Summer: December 22 through March 21

Autumn: March 22 through June 21

Winter: June 22 through September 21

If you're looking for warmer weather, remember to head north, not south, when traveling in Brazil. Destinations closer to the equator enjoy a more humid and hotter climate than those in the southern part of the country.
Getting around in Brazil
Make the most of vacation time in Brazil by booking an inexpensive flight between destinations instead of spending time on the road traversing the vast country. Avoid making tight connections, though, as delays are common. Fly as early as possible in the morning to avoid accumulated airport delay, especially when flying in or out of São Paulo.
On the Ground: For shorter trips, book a seat on a travel bus. Seats are reserved ahead of time, and cabins are non-smoking. Deluxe buses are well worth the money. Ride in climate-controlled comfort in seats that recline nearly flat.
Should you decide to rent a car, you can drive for up to six months in the country with your U.S. driver's license. São Paulo's traffic is legendary with traffic jams stretching up to 186 miles long.
Outside the big cities, road standards are different from those on the U.S. state highways. The majority of roads are unpaved, and only 43 percent of paved roads are in good condition according to the Department of Transportation Infrastructure. State roads are the best maintained, and interstate or federal roads are poorly maintained. Expect to encounter farm animals, slow-moving machinery, mudslides and plenty of potholes.