Best Time to Visit Yellowstone
By Richard Corrigan

; Updated June 08, 2017
Old Faithful and new panoramas around every corner – when to see Yellowstone at its best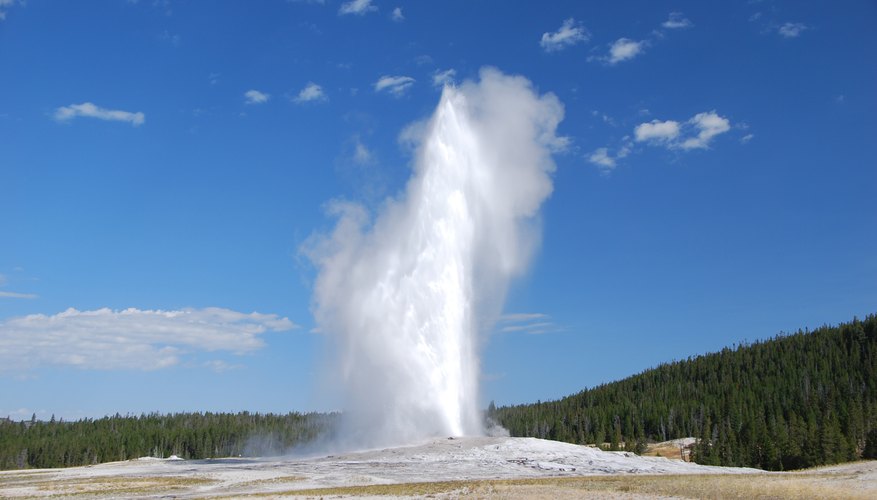 America's oldest national park Yellowstone is as beautiful as it is iconic, from the clockwork eruptions Old Faithful to the bison herds that roam Lamar Valley. But it can also be a busy place, with around 4 million visitors every year. Timing your visit just right will help you dodge the crowds, to say nothing of planning around the park's fickle weather.
Weather conditions
Each season brings a unique environment to Yellowstone National Park, from the wildflower-strewn meadows of spring to the gold-hued aspen trees of autumn. Plan your trip based on the season to find the weather that suits you best.
Spring: Weather can be unpredictable, with daytime highs up to 60 F and nighttime lows that can dip into the single digits at times. Snow is a possibility all season long, especially at higher elevations, though it's much less common after mid-May.

Summer: Days are typically sunny, with an occasional thunderstorm. Daytime highs are mostly in the 70s, occasionally creeping up to the 80s. Higher elevations may still experience nighttime lows below freezing.
Fall: Weather in fall is similar to spring, but with a somewhat lower chance of rain (1.34 inches are typical in October, compared to 2.28 inches in May). Snow is likely in October throughout the park, and may come even sooner in the mountains.
Winter: Yellowstone's winters are often brutally cold, with sub-zero temperatures a regular occurrence. The average annual snowfall is about 150 inches, but higher elevations may get twice as much.
Tourist crowds
Summer is far and away the busiest month at Yellowstone National Park, with nearly 900,000 annual visitors in July alone. August and June are not far behind. If you prefer to experience the park with fewer tourists, consider visiting in May or September. Pack some cold-weather clothes just in case, but the weather will most likely be sunny and mild in all but the highest-elevation parts of the park.
A hardy few will still visit the park in winter, drawn by snowmobile and cross-country ski trails, along with a chance to see the plume of Old Faithful surrounded by ice and snow. Winter in Yellowstone offers a remarkable sense of peace and solitude for those willing to brave the cold.
Wildlife viewing
From bison and antelope to wolves and grizzly bears, the opportunity to glimpse Yellowstone's native wildlife is one of the biggest reasons for visiting this park. Wildlife viewing opportunities are available year-round, though each season is different. Bears are most commonly seen in spring and fall, as they tend to spend their summers at higher elevations. Spring offers a chance to see baby animals, while bison are easiest to see during the summer rut.
Services and facilities
If you're planning on visiting Yellowstone during the off-season, keep in mind that many of the park's amenities will not be available. Quite a few roads will be closed in October, not to reopen until late May. Most campgrounds, lodges and visitor centers close in the fall and reopen in spring, with exact dates varying from one year to the next.
Best time to visit
Summers in Yellowstone offer every advantage except that the crowds can be a bit overwhelming for some. Tourist traffic aside, the warmest part of the year really is the best time to visit. Try to plan your trip mid-week to beat the weekend crowds, and steer clear of major holidays like Memorial Day, Labor Day and the Fourth of July.