Best Time to Visit India
By Jodi "Jato" Thornton

; Updated June 08, 2017
The most favorable times to see and savor all that India offers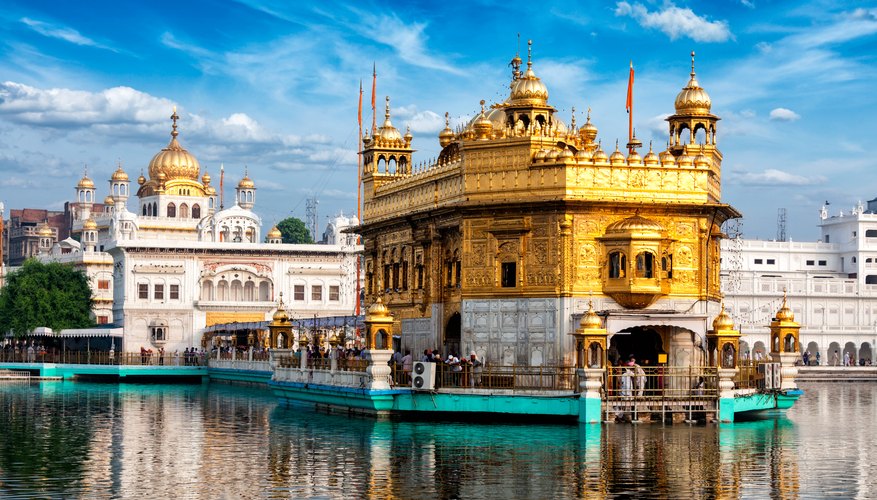 From snow-blasted Himalayan highlands to tropical toe-wiggling sandy shores in the Andaman and Nicobar Islands, India's diverse climate makes it an ideal vacation destination at any time of year. Its culture is equally diverse. Some of the best times to go to the country correspond with colorful feasts, festivals and celebrations. From the golden-walled temple of Amritsar to the quiet fishing village of Thottada, you'll have places to go whenever you visit.
Best time to visit
January through March is great weather for relaxing on a sandy beach in the country's southern states. Kerala is particularly busy this time of year, so book far in advance if it's on your must-do list. Better yet, head for Radhanagar Beach in the Andaman and Nicobar Islands. It's about as away-from-it-all as it gets in India after a two-to-three hour ferry ride.
The whole country warms up by February, making it an ideal time to spend time outdoors. In March, check out the colorful Holi Festival. The Hindu festival features bonfires and unique traditions involving throwing paint, scented powder and perfume at others.
April and May are prime months for watching wildlife in the country's interior. Temperatures heat up, and animals frequently visit the limited water holes. Beat tourist crowds by waiting until after Easter, one of the most crowded weeks of the season. For a bit of extra beauty, head to Sikkim where the International Flower Festival runs from January through the end of May.
June through September is best for the north. While southern beaches experience summer monsoons, head to mountain ranges in the northern part of India for to enjoy cool summers. Take a cable car ride to Apparwath Peak in Gulmarg in Kashmir. Or head to Ladakh to enjoy mountain beauty accompanied by the sounds of chanting Tibetan Buddhist monks.
Times of peak travel in India
The months of October through March are peak tourist season in India. Expect higher hotel rates in southern beach areas and more traffic on the roadways. National holidays in India occur far more frequently than in the U.S., with citizens enjoying holiday travel adding to the throng. The biggest cluster of holidays – seven in total – happens from late September through the end of October.
Weather
India has three primary seasons:
Winter: November through February
Winter months are harshest in the mountain regions in the northern part of the country. Temperatures in Ladakh reach freezing by December and stay below the freezing point until things start to warm up in March. Cochin and Goa are some of the warmest places in the country during this time, with temperatures in the 80s and 90s guaranteed to chase away your winter chill.
Summer: March through May
Although primarily dry, heat during Indian summer can get uncomfortable even for locals in certain regions of the country. With temperatures soaring above 105 degrees F, Agra and Jodhpur are two tourist destinations to avoid during the summer season.
Monsoon Season: June through October
The monsoon rolls in to drench Kerala before heading into much of the rest of the country. Andhra Pradesh and Tamil Nadu in the southeast doesn't see as much activity as Kerala but get drenched from a lesser monsoon season that rolls in from mid-October through December. Escape the monsoons in the northern mountain regions.
Getting around in India
Traditionally, a rental car in India comes with a driver, too. As of early 2017, self-drive rental cars debuted in Bangalore, Delhi and Hyderabad. It's also easy to get around in big cities without having to rent a car. Bicycle rickshaw is the cheapest way to go if you're traveling a short distance. For longer distances within the city, a motor-driven rickshaw or taxi. A taxi might also take you to nearby towns. For longer distances in the country, reserve a first-class train ticket or fly.
Monetary considerations
The official Indian currency is the rupee, which cannot be exchanged except in India. It's also illegal to take more than 25,000 rupees ($387) out of the country. You can, of course, take this amount in to the country when you return. There are also rules about bringing U.S. dollars into the country. Should you have more than $5,000 in U.S. currency, you must declare it when you go through customs.