Best Time to Visit Jackson Hole
By Natalie Saar

; Updated June 08, 2017
Sun, snow and savoring Wyoming's seasons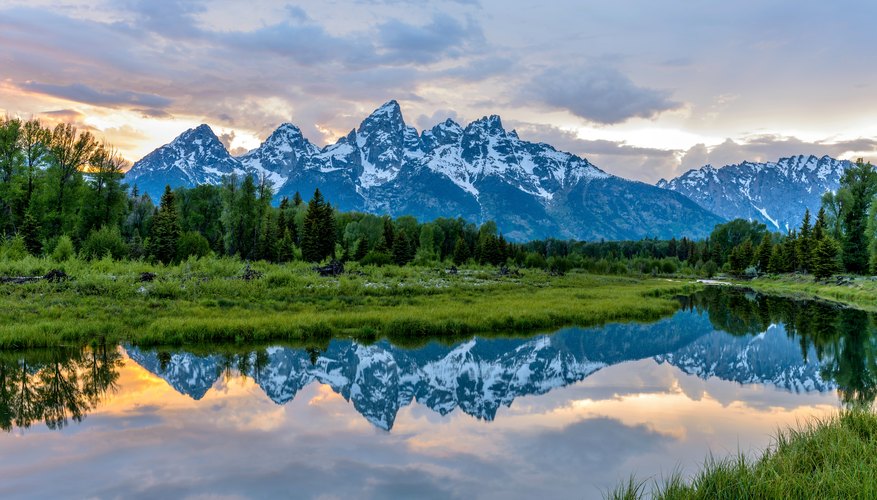 For lovers of the outdoors, Jackson Hole can be the ideal vacation destination nearly any time of year. Surrounded by mountains on all sides, this Wyoming city is a haven for nature enthusiasts and city dwellers alike. You'll find a blend of upscale restaurants and quaint shops while exploring the streets of this hidden gem.
Avoid off months
Jackson Hole has some fun year-round events, but there are a few months when this tourist haven closes down. Avoid coming to Jackson Hole around the end of October through the beginning of December. While there are still fun activities available, like visiting nearby Yellowstone National Park or Grand Teton National Park, the area gets cold at this time, and ski resorts may not have opened yet. Small shops and eateries close up for a month or two until the tourists return in larger numbers. April and May can be tough months to visit because the ski resorts are closed, but the snow hasn't yet melted along hiking and biking trails.
Something for every season
Even though November might be rough for business, Jackson Hole residents know it's only a matter of time until their streets are full again because the area offers visitors something in every season. During the warm summer months when most people visit, you can do anything from hiking to horseback riding to fly fishing in the Snake River. Then, during the winter, people roll into town to take advantage of the snow sports the area offers.
Choose your weather
Since Jackson Hole offers year-round activities, pick the kind of weather you want on your vacation. Are you hoping for a snowcapped vacay with a view of the Grand Tetons or a float down the river in an inner tube? For a snow sport-inspired getaway, be prepared for temps between 30 degrees F and zero on average. In summer, you'll see daytime temps of 70 degrees F to over 85 degrees F. And don't be surprised by the occasional thunderstorm. But no matter what season it is, Jackson Hole has something to offer everyone.
Ghost town or boomtown
Sometimes there are more people than not in Jackson Hole, so factor that in when deciding what kind of vacation you're looking for. To get away from it all, go during the off months to score better hotel prices, but keep in mind there won't be as much to do or as many amenities available.
Visiting Jackson Hole during the peak months of summer ensures a more crowded visit and higher hotel prices. Flights cost around $250 to $900 no matter the time of year, and hotels during the warmer months will run around $250 to at least $860 for ritzier lodgings at the Four Seasons. Winter prices at high-end hotels start a bit lower at around $700, and the other hotels stay at $250. Keep in mind that while winter is a bit cheaper, ski gear requires a lift ticket, which costs between $55 and $135 or higher, and ski or snowboard rental fees.
Visitors who are close enough to make it a road trip may be able to save money by driving, bringing their own gear and renting a house with friends instead of paying hundreds of dollars for a two-person hotel room. Also, a house includes a kitchen, which will limit the amount of money spent on eating out.