Best Time to Visit Aruba
By Kathy Adams

; Updated June 08, 2017
Time to unwind: Aruba and the art of relaxation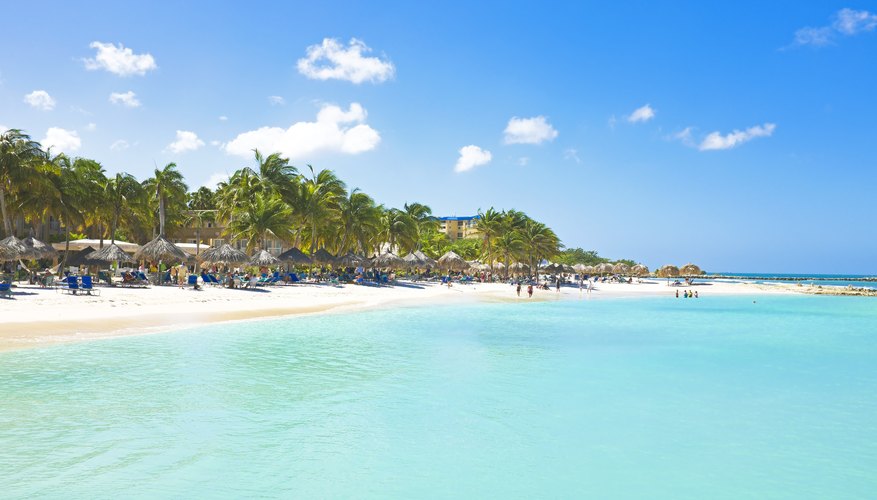 If you're looking for the perfect getaway without wondering whether the weather may dampen your travel plans, Aruba is your dream destination. It may sound like a cliche to say that it's almost always sunny and warm on this Dutch Caribbean island, but the weather is truly temperate here, making Aruba ideal even for a last-minute vacation decision.
Every day is amazing on Aruba
If weather is your only consideration, any time is the best time to visit Aruba. Even so, certain months offer better deals because of less tourism. The best months for travel bargains are September and October, although the island feels a bit hotter during these months as the trade winds die down. Great deals are also available in June through August, making it an ideal summer-vacation destination.
High season, low season, still the perfect season
While it always feels summery in Aruba, its seasons are designated as "high season" and "low season," based on tourism. High season runs from the middle of December through the middle of April, when Aruba experiences the largest influx of tourists. Low season runs during the exact opposite time frame. Virtually any activity you'd like to do during the high season is also available during the low season, although you're less likely to run into overbookings during the low season.
Wonderfully warm weather
Aruba is one of those dream locales where average daily highs float in the upper 80s, and the lows rarely dip below the upper 70s, any day of the year. Besides offering sunny skies virtually every day, Aruba also sits outside the hurricane belt, unlike some of its Caribbean cousins. Without hurricanes or extreme weather, virtually any date range you pick for your vacation can guarantee weather that's warm enough for strolls on the beach or diving in crystalline waters.
Special Aruba events
If you're looking for a little something extra to do on Aruba, visit during Memorial Day weekend for Soul Beach Music Festival, named one of the island's Top Five Caribbean Celebrations by USA Today. Experience performances by some of the top names in comedy and urban music during this six-day soiree. For an event just for the kiddos, experience the arrival of Sinterklaas, also known as St. Nicholas, the first Saturday in December. Sinterklaas arrives by boat at the port of Oranjestad, handing out gifts and goodies to the children.