Best Time to Visit Machu Picchu
By Natalie Saar

; Updated June 08, 2017
Prime time for a peak experience at Peru's Inca citadel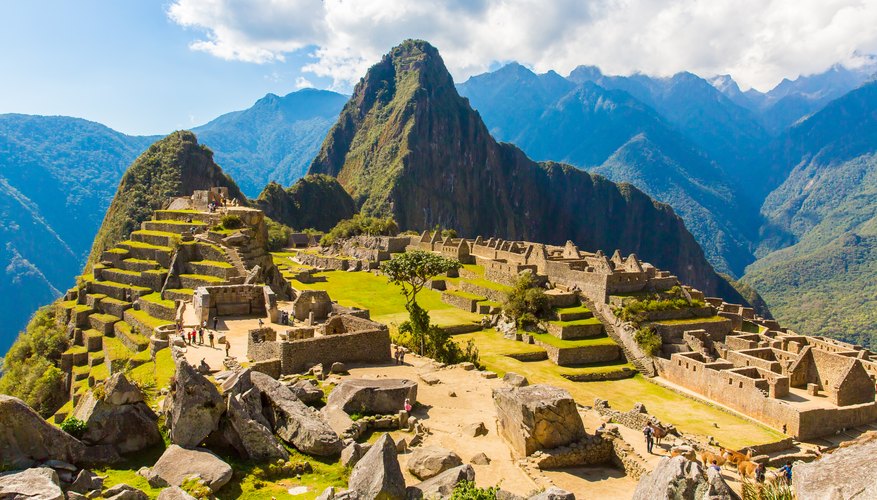 Is seeing the seven wonders of the world on your bucket list? Then you'll need to start planning your trip to Machu Picchu. The 500-year-old Inca citadel is one of the most mysterious sites in the world. Built from the granite mountainside, people travel from all over to see it. It receives an almost overwhelming number of visitors, so it can get pretty crowded. You'll definitely want to put some effort into planning to give you the best bucket list experience.
Plan a summer vacation
Machu Picchu peaks at nearly 8,000 feet high in the Peruvian mountains in a subtropical area of the world. However, that doesn't mean it always has great weather, despite being an average 61 F. It's not uncommon for there to be some cloudy, damp days even if showers aren't in the forecast. For that reason, travelers typically choose to go during the drier months of July and August, and can begin streaming in as early as May. Be aware that July is Machu Picchu's coldest month when temps can dip below zero.
January and February are the wettest months, so if you want to avoid the crowds and don't mind getting wet, those are smart times to go unless you want to hike the Inca trail – it closes in February for maintenance, and temps can climb to 80 F during this time.
Prepare for rain
Visiting Machu Picchu during the dry season won't be nearly as wet as other months of the year, but don't be too surprised if you get stuck in a rainstorm or two. If you're taking the four-day, three-night Inca trail hike to the ruins, be sure to carry a small poncho in your pack year-round. Or, if you're taking a quick tour from one of the nearby cities like Aguas Calientes, Cusco or Ollantaytambo, you'll need to bring an umbrella during the wet season. If it's the dry season, check the weather before leaving your hotel to see if that umbrella will be necessary.
Get ready to rub elbows
Machu Picchu sees over 300,000 visitors a year, so there's no chance you'll be alone on the mountain. You need tickets to go, and there are only a limited number available. Get them well in advance because it's unlikely that you'll be able to score one on the day of your trip during the drier months. Guides are easier to come by though, and you can usually hire one for around $50 for a two-hour tour.
To get to Machu Picchu, take a train to Aguas Caliente from nearby towns Cusco or Ollantaytambo or stay overnight in Aguas Caliente to get an early start. Then, take the sanctioned bus up the hill. Peak visiting times are from 10 a.m. to 2 p.m., so set your alarms for early morning to beat the rush.