Best Time to Visit Canada
By Fred Decker

; Updated June 08, 2017
Wise ways to see Canada at its coast-to-coast best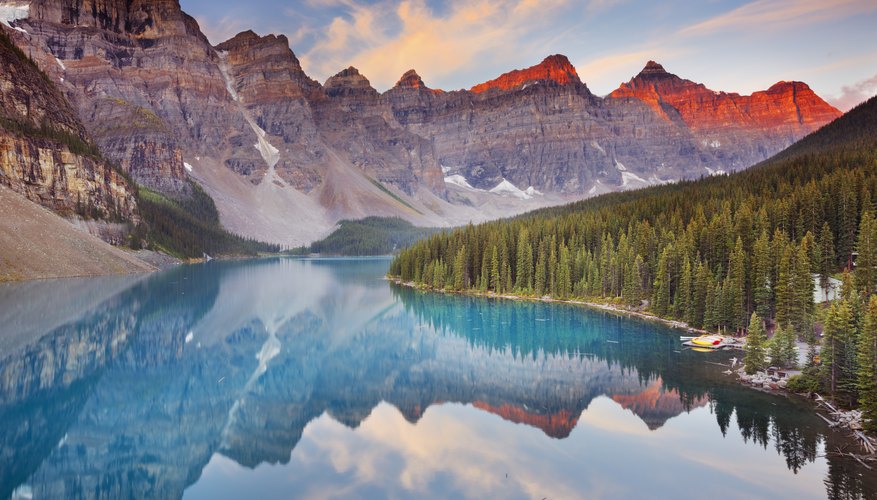 Canada's a big place, so deciding when to visit is a bit more complicated than choosing which weekend you'll go to Reno. You'll need to take the weather and seasons into account, as well as more mundane issues such as traffic and crowds. Unless a trip-defining event or attraction sets your itinerary, these pointers can help you maximize the fun of your trip north of the border.
Best times to visit, by region and season
Strung out along the 8,030 km of the Trans-Canada Highway – about 5,000 miles – each region of the country has its own charms, which vary with the season. Mid-summer is an easy option that works almost everywhere, but tends to be both hot and crowded at popular tourist spots. Here's a breakdown of better times to visit, by region:
Atlantic Canada: Canada's easternmost provinces resemble New England but are distinctly different, especially the island of Newfoundland. Consider coming here in May, which counts locally as late spring, or in September and October as the season is winding down. Spring offers maple sugaring in New Brunswick, apple blossoms in Nova Scotia and lobster almost everywhere. Autumn brings spectacular fall colors, coinciding with traditional music at Nova Scotia's Celtic Colours festival.
Québec: French-speaking Québec has a varied landscape, with sweeping farmlands, a memorable river system and the lakes and mountains of the Laurentians. Visit in early summer for less-crowded stays at the lake or in the history-rich cities of Québec City and Montréal, or in autumn for the glorious Laurentian foliage. If cold and snow don't deter you, Québec City's Winter Carnival provides a spectacular reason to visit at the end of January.
Ontario: Much of the province borders on the Great Lakes – sometimes called Canada's "south coast" – while further north the landscape changes to endless forests and lakes. As with Quebec, cottage country is at its best in early summer, before the heat and humidity become forbidding, and again in autumn when they ease. September is also a good time for winery tours of the Niagara peninsula.
The Prairies: The Western provinces of Alberta, Saskatchewan and Manitoba are much like America's Great Plains, with endless skies and broad fields under cultivation. They show to best advantage in spring, when they're fresh and green and the summer's heat hasn't reached its full intensity. These provinces have a surprising number of inland waterways, so fishing, boating and water sports are more prominent here than you'd think.
The Rockies: The Rocky Mountains straddle Alberta in the east and British Columbia in the west. They're home to world-famous resorts such as Banff and Lake Louise, so winter is the time to visit if you're a downhill or cross-country skier, snowshoer, or snowmobile enthusiast. If you prefer to take in their grandeur without the cold and snow, consider a visit in September when the kids are back in school and the crowds have begun to thin.
British Columbia: British Columbia is an extension of the Pacific Northwest in climate and terrain, with the Rockies giving way to the Columbia, Selkirk and eventually Coastal mountain ranges. The coastal climate is mild, so visiting in spring is a nice break if you live in a colder climate. There's still skiing in the mountains, but at sea level it's warm enough to enjoy boating or loafing at the beach. Skiers and snowmobilers should visit in winter, of course. The province's interior offers numerous resorts less crowded than the famous Whistler and Blackcomb.
A word about the National Parks system
Like the United States, Canada has a sprawling network of national parks, ranging from Terra Nova and Gros Morne – the latter a world heritage site – in Newfoundland to Gulf Islands and Pacific Rim parks on Vancouver Island. If you're all about being outdoors enjoying nature, a visit to the Parks Canada website should definitely factor into your trip planning. Each province has its own parks as well, and its own corresponding website.
Some practical details to finesse your trip
Weather in Canada tracks pretty closely to what you'd see in the corresponding regions of the U.S., so plan accordingly. British Columbia's weather is similar to Washington's, Ontario's is much like the Midwest and so on.

Traveling on long weekends means traffic and crowds, just like at home, so you'll want to take a look at Canada's summer holidays. They're a bit different from the American versions.

Destinations you reach by ferry, such as Newfoundland, Prince Edward Island and Vancouver Island, can be especially congested on long weekends.

Canadian schools let out and start later than American schools, typically in June and September, so if you prefer to avoid hordes of kids, you might opt to travel outside those dates.