Best Time to Visit Chile
By Amy Curtis

; Updated June 08, 2017
Savvy traveler tips for when to explore Chile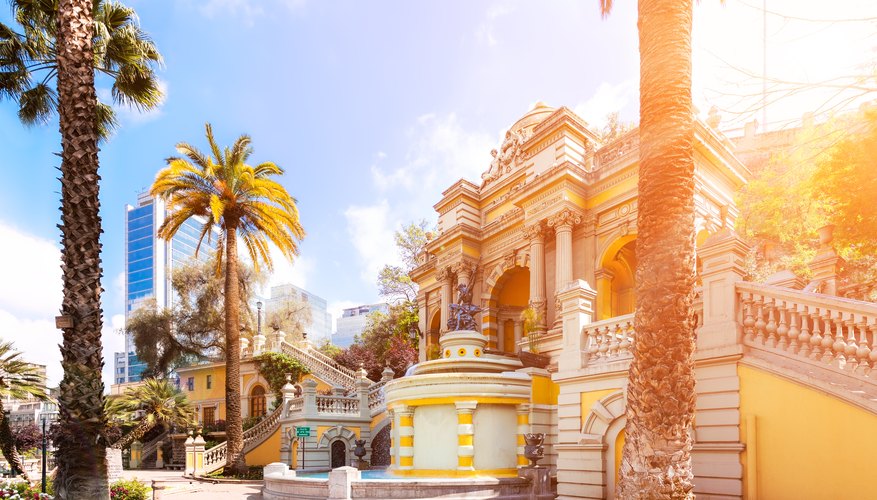 Chile is the longest, thinnest country in the world, stretched over 38 degrees of latitude and three continents. It boasts almost every climate on the planet. There are plenty of good reasons to visit a country with such a diverse climate and geography, but what are the best times to visit? That depends on the purpose of your trip.
Best time to visit
The best time to visit Chile is actually the same time that all other North American and European tourists will be visiting – from late September to early December or from March to June. Even though the tourists are there, it's still the off-season. That's because in the summer, which runs from mid-December through February, the Argentinians and Brazilians vacation in Chile. They come out again in the middle two weeks of July and also for Holy Week, so those are the most crowded and expensive times to visit Chile.
The one exception to the rule when it comes to the high season is the country's capital, Santiago, where summer is the best time to visit. Many Santiaguinos leave Chile during the summer, which makes for less traffic, better air quality and cheaper hotel rates. A good time to go to Santiago is between December and March.
Seasons, geography and the weather
Chile has four distinct seasons. The warmest weather lasts from October to April, and the coldest from May to September. The further south one travels, the cooler and rainier it gets. Because Chile has every climate in the world except tropical, the weather is very different from one part of the country to another.
Northern Chile: From desert to beaches
The Atacama desert sits below a chain of high-altitude salt flats and pink and purple volcanoes and is the driest in the world. Even though it's parched, it's not very hot as deserts go, with average highs in the 70s in summer and lows that dip to minus 15 F in the winter. It's a fascinating and unique landscape, and oases like San Pedro de Atacama and Valle del Elqui provide relief from its weather extremes.
A little further south is La Serena, a traditional colonial Spanish town known for its beaches, which makes it a popular summertime destination for families and those interested in water sports. Nearby Coquimbo is the place to go for nightlife. At the height of summer, temperatures in the area can reach 86 F, while winter only gets down to about 50 F.
Central Chile and a remote island
Central Chile is home to Santiago and the Central Valley, with a mild, Mediterranean climate similar to that of California. Highs in the summer can reach 90 degrees F, but winters rarely dip below the 40s. This region features world-famous Chilean wineries, fertile valleys and rolling fields that produce an abundance of fruits and vegetables. This is an excellent destination for visitors with proximity to ski resorts, beach resorts and beautiful landscapes.
Easter Island, the world's most remote island, is certainly a bucket-list destination. It's famous for its mysterious sculptures, but it also has two beaches, amazing scuba diving, wild horses and a thriving Polynesian culture. It's extremely far from the mainland – over 2,000 miles. Still, if time permits, it's worth the trip.
Southern Chile: From lakes to fjords
In southern Chile, the Lake District draws tourists with its lush scenery and opportunities for outdoor activities. Snowcapped volcanoes, glacier-created valleys, national parks, thick native forests, hot springs and lakes all provide opportunities for outdoor adventure, with biking, hiking, kayaking, rafting and more. Of course, it's also an excellent place to just relax and enjoy nature's splendor. Summer weather here is beautiful, but the winter is a season of constant drizzling rain. The climate is temperate, with highs in the 80s in summer and winter lows in the 30s.
Continue southward to Chile's islands, including Chiloe, which features a unique and picturesque culture with colorful churches and houses built on stilts above the water. It's a beautiful area for sightseeing, and the Chiloe National Park offers hiking in a rainforest. The annual temperatures in Chiloe range from the 40s to the 60s. On the mainland, across from Chiloe, is one of Chile's best kept secrets – the Carretera Austral. Chile's "frontier" highway, is a 620-mile-long dirt road that passes through a little village and a thick rainforest, and past rugged peaks with spectacular waterfalls.
The vast open pampa of Patagonia, the emerald fjords and the Torres del Paine National Park are all reasons to venture further south into the Magallanes Region. It's hard to get here – it takes twenty four hours just to fly directly from the United States or Europe – but the experience is well worth it. Across the Strait of Magellan sits Tierra del Fuego, shared by Chile and Argentina. This is South America's largest island, but there's only one town on the Chilean side that is actually occupied by people – the other inhabitants of the island are mostly beavers. The weather in the southernmost part of Chile is wild, unpredictable and often cold, with temperatures dipping below freezing.
Traffic and other tourist considerations
Demonstrations are frequent in Chile. They are usually peaceful and permitted, but on occasion can turn violent. Strikes happen fairly often and can slow down travel, even shutting down transportation. Additionally, explosive and incendiary devices are sometimes found placed randomly in Santiago. Tourists should be alert to travel difficulties, as well as any suspicious objects or unattended backpacks.
Compared to much of Latin America, Chile is pretty easy to visit; no vaccinations or visas are required. Visitors can drive with a valid U.S. driver's license, and the roads are well-maintained, though in some remote areas gas stations can be few and far between. It's a good idea to carry a spare tire and extra fuel, and it's mandatory to have a yellow reflective vest in case of emergency.