Best Time to Visit Santa Fe
By Jodi "Jato" Thornton

; Updated June 08, 2017
Picture-perfect timing to discover why Santa Fe is "The City Different"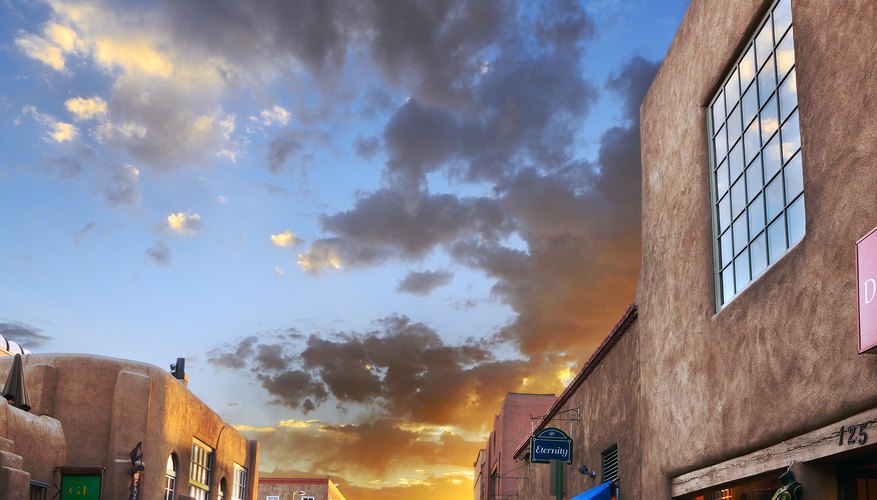 Immerse yourself in rich historic culture combined with present ingenuity as you stroll the meandering streets of Santa Fe, a city that was settled before European settlers first set foot on Plymouth Rock. Lose yourself in time as you browse through more than 200 galleries and a dozen museums or visit 19 pueblos just north of the city.
Best season to visit: Autumn leaf peeping
Summer's busy festival season brings the thickest crowds to the city of Santa Fe, but things thin out after Labor Day. Mild autumn weather is filled with sunny days with no wind or rain, just right for getting out and exploring. Temperatures dip below 80 F in September, gradually declining to the mid-50s in November. Hotel rates decline too, dipping to some of the lowest rates you'll see in the area.
And it's not too late to enjoy some of the city's best festivals. Burn away doom and gloom at the Zozobra Burn Him event where a 50-foot effigy of Old Man Gloom rings in the autumn season. Savor the smell of roasting chiles in the autumn air at the Santa Fe Wine and Chile Fiesta or celebrate the harvest at El Rancho de las Golondrinas Harvest Festival in the latter part of the month.
Hit the slopes in winter
Snuggle into cozy Santa Fe accommodations from late December through early March to take advantage of ski slopes in the Sangre de Cristo mountains just 15 miles east of the city. Although the city itself sees 3 inches of snow per winter month, it's a charming place to spend the winter holidays. Farolitos (little candles) line Canyon Road and decorate the town.
Let's talk about the weather
Springtime is usually the best season to visit many parts of the U.S., but in Santa Fe it's the worst. Biting Chinook winds whistle day and night, melting the snow on the nearby mountains and making you bundle up in your warmest winter togs, with temps sometimes dropping below freezing at night.
Getting around ... and around ... and around
Will Rogers summed up Santa Fe's street scene when he first visited the city: "Whoever designed this town did so while riding on a jackass, backwards and drunk." Santa Fe's confusing conglomerate of alleyways and narrow winding streets are best navigated on foot, especially during the busy summer season. Jump on the Santa Fe Pickup, a free shuttle that takes you to major points of interest throughout the city. Without having to navigate the confusing street system, you can enjoy the boutiques and galleries along the charming byways.