Best Time to Visit Bolivia
By Natalie Saar

; Updated June 08, 2017
When to see the best of Bolivia's beauty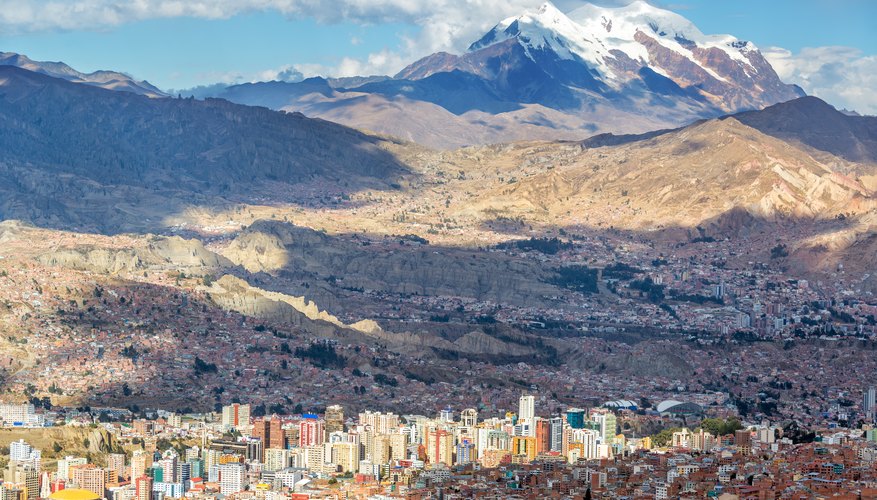 Bolivia may not be one of South America's coastal countries, but don't let that turn you off, because this country has a lot to offer any visitor. It's home to one of the continent's largest lakes, Lake Titicaca, which is also said to be the birthplace of the Incas, and it has the world's highest capital city, La Paz. No matter if you're are looking for a more mountainous experience or if you want to visit the city, Bolivia has something to offer everyone … especially its famed salt flats.
Get cultured
One of the first things people notice about Bolivia, no matter which part of the country they're in, is the country's rich culture. It's not uncommon to walk into a market and see indigenous women in brightly patterned clothes or to see llamas meandering their way up and down the Andes Mountains.
In general, the low tourist season runs from November to April, mostly because of heavy rains and the occasional road closures. If hiking was in the itinerary for the trip, it can be compromised by the weather as well. This weather also makes flights to the Amazon region tough to predict. However, as a result, a very affordable city trip might be easier to come by during this time of year, as long as your travel plans are flexible.
Pick between two seasons
Like many South American countries, Bolivia really only has two seasons: a dry and a wet season. The wet season coincides with the low travel season, which, as discussed, can pose some interesting travel quandaries. However, keep in mind that this is also when the weather is warmest as well. On the western edge of the country, it will be fairly dry, while the eastern border will be more wet and humid. Foliage will also sprout up during this time too.
The dry season, Bolivia's winter, stretches from May to October. This is when farmers prepare their fields for the upcoming wet season, and cool breezes from Patagonia cool things down occasionally.
In general, no matter which season you visit Bolivia, the range of temperatures will remain steady year-round. Some environmental factors may change that, as will the geography of the region, but the average minimum and maximum temperatures will remain the same, so check the weather before heading out on a vacation.
Enjoy Mother Nature
Since much of what Bolivia offers visitors is found in nature, there aren't typically any specific times when it is too crowded to visit. La Paz is quickly becoming a tourist hot spot, but it likely won't be impossible to get a hotel with a reasonable amount of planning ahead of time. Additionally, visiting the many lakes and forests this country offers is simply a matter of putting on some hiking boots and getting out there. This means that no matter when you want to go, Bolivia will be waiting to accommodate your journey.
Don't forget the salt flats
No Bolivian getaway is complete without visiting the country's famed salt flats. The Salar de Uyuni has also earned the moniker of the "world's largest mirror," because, depending on when you go, it seems to reflect the entire sky. This the the world's largest salt flat, and it stretches for miles in any direction. From March to April, the rain creates a wet surface, which causes the mirrored appearance, but since this is the wet season, it may keep visitors from going to nearby attractions like Fish Island.
To experience the flats, you can opt for a one- to four-day tour. One day is great for visitors who are on a tight schedule, but exploring for a few days comes at a very reasonable cost. Prices from $125 to $210 as of mid-2017 can get you a three-day, two-night tour of the area. Cheaper tours can be found, but do some homework and make sure it's safe, as the salt flats are vast, and you don't want to get stuck.