Best Time to Visit Kauai
By Kathy Adams

; Updated June 08, 2017
Enchanted by Hawaii's island of discovery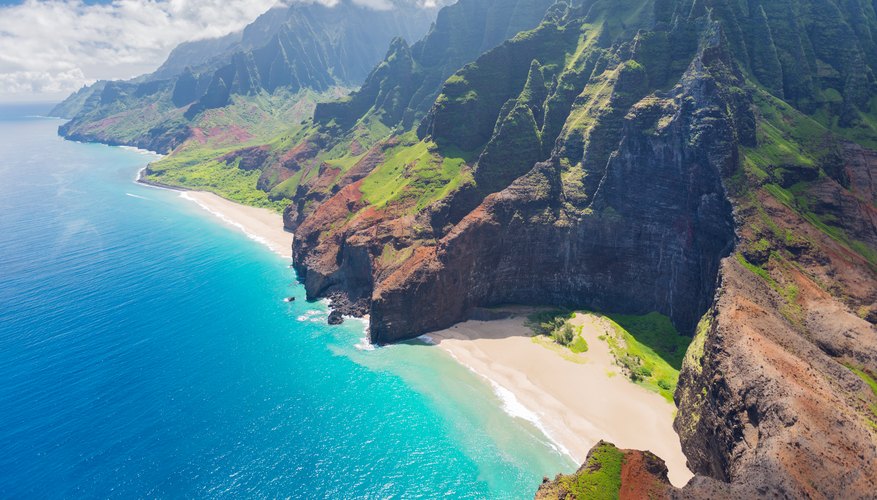 Kauai is called "the Garden Isle" and "the island of discovery" for good reason: Only three percent of the island is developed. Full of rain forests, mountains and more than 40 miles of pristine beaches, Kauai just may be the ultimate relaxation destination for those wanting to take a break from the workaday hamster-wheel world.
The best time to visit Kauai
While the temperatures are moderate any time of year, visit Kauai in September through November for the best airfare deals. September is the sweet spot for travel to Kauai, as it's the least rainy of the off-season or low-season months. Prices drop even more in October and November, when room rates may be half the average price during peak tourist months.
Seasons of perpetual summer
Even though temperatures are a summery 80–85 degrees F all year long, Kauai's high season, or peak tourism season, runs from December through April and again from June through August. The busiest times are around the Christmas and Easter holidays, when hotels and flights may be pricier than usual. October and November are low season on the island, when the best airfare deals can be found.
Plan for rain (showers)
Dry season on Kauai runs from April through October, although dry is a relative term. It rains, on average, at least 15 days per month on Kauai year-round, although the daily rain may just be a series of brief showers, as on other Hawaiian islands. The northern and mountainous areas of Kauai experience slightly more rain showers than other areas during the dry season. October through March means significantly more rainfall than during the dry season, with 4 to 5 inches of rain monthly, compared to 1.5 inches in the driest month, June.
Hurricane season runs July through November, although hurricanes rarely reach the islands. Even so, hurricanes in the region could mean more rain and wind than usual, so it's best to pay attention to the forecast when your travel date nears.
Extra-special experiences
Visiting Kauai in December through May offers the opportunity to go whale watching. Humpback whales, spinner dolphins and sea turtles all offer sights to behold in crystal-clear water. Take a boat or catamaran tour to see the colossal whales up-close, or spot them from several points along the shores of Poipu Beach or Shipwreck's Beach. Waimea Canyon, dubbed by Mark Twain as "the Grand Canyon of the Pacific," is also well worth a view, especially by helicopter.