Best Time to Visit Turks and Caicos
By Natalie Saar

; Updated June 08, 2017
Enticing times to revel in a Turks and Caicos vacation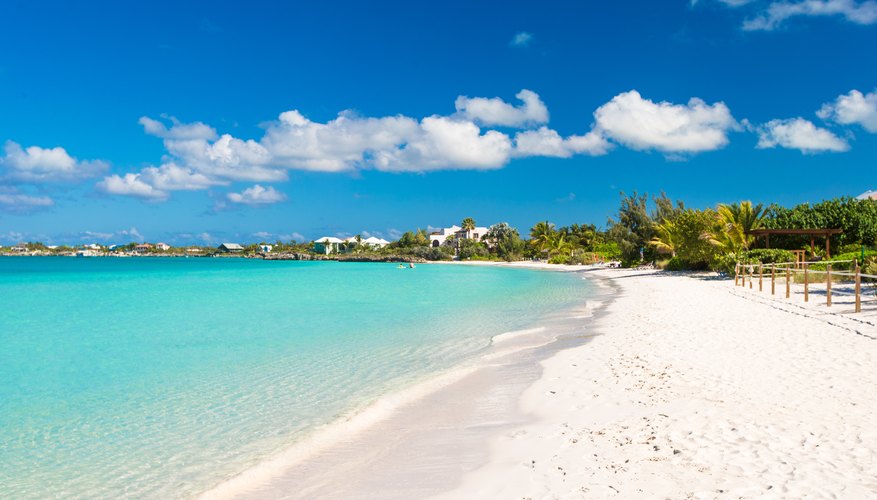 North of Haiti and the Dominican Republic lies the 40-island archipelago of Turks and Caicos. This Atlantic ocean retreat is a favorite for anyone who likes to have fun in the sun at any time of the year. The islands offer a world of underwater activities, from cave exploration to snorkeling at the world's third-largest reef. There's something for everyone at this island getaway.
Visit anytime
One of the best parts of visiting a tropical paradise is that the weather is nice year-round. That is certainly the case with Turks and Caicos, which experiences little variation in weather. There are a few months when the weather gets wetter than normal, but don't worry because the rain won't last for long.
There are only two seasons
More often than not, if you're traveling to Turks and Caicos, you can count on experiencing the sunny, warm temperatures that you've heard about. That'll be true for most days of the year, but there are a few months when it's hurricane season – from June to November. Some restaurants use this time to close down for necessary renovations and repairs. This means you may be able to get a better rate on your hotel, but you may have fewer activities and amenities available to you.
Expect a tropical paradise
Even during hurricane season, the rain is not going to ruin your vacation. It typically won't rain so hard that you are stuck inside for days on end. As for the heat, the temperature stays pretty warm no matter what. During the coldest months, the average is 73 degrees F, and during the warmer months it's 88 degrees F.
Control your population
Since Turks and Caicos is an archipelago, there's a chance you might only see a few people while you're on your island getaway, but that will largely have to do with where you choose to stay and when you go. If you stay on the main island of Providenciales, you'll contend with more traffic and people. But even if you stay in the city, you can take boat tours to outer islands where you can kick back on your own.