Best Time of Year to Visit Cape Cod
By Fred Decker

; Updated June 08, 2017
Enjoy the beauty, skip the crowds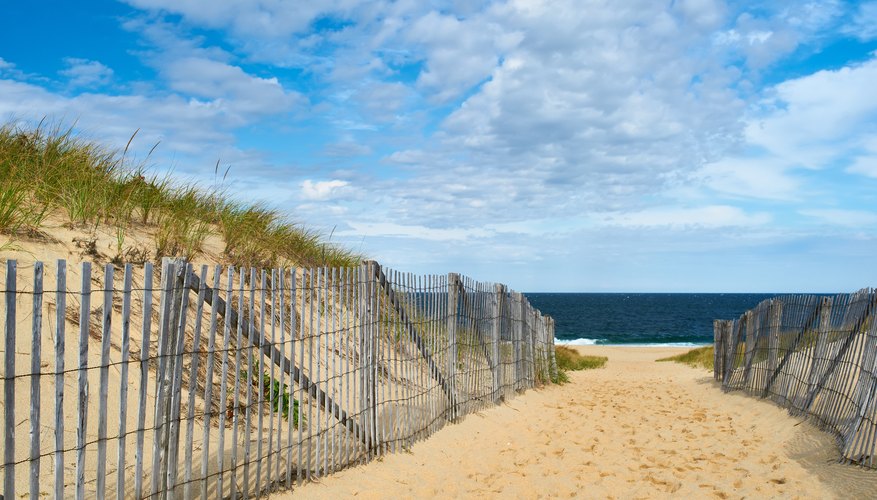 Cape Cod famously offers some of New England's most compelling scenery and welcoming beaches, but in some ways, it's been a victim of its own success. The crush of traffic and press of people during the traditional mid-summer peak season don't entirely take away from the Cape's charm, but they do make a heavy dent in your ability to enjoy it. For a better Cape Cod experience, and one that's friendlier to your budget, there's a better time of year to visit.
The virtues of autumn
Not so very long ago, most of the Cape shuttered its doors and rolled up the sidewalks after Labor Day, but that's no longer the case. September and October are increasingly popular with discerning visitors, and they're likely the best time to visit unless swimming at the beach is your only focus. Although some attractions and accommodations shut down during those months or run on reduced schedules, many are still open, offering attractive off-peak rates to bring in the business. With traffic and crowds back to non-summer levels and the kids in school, there's less to come between you and your enjoyment of the area's attractions and scenic beauty.
The most beautiful season
Seriously, is there a more beautiful time to visit New England than the fall? If you come to the Cape in late September or early October, you'll still enjoy warm days, but the nights and early mornings are crisp and fresh, perfect for enjoying a fireplace or a favorite sweater. The fall foliage is worth a visit all on its own, but you'll also be there for the harvest of local staples, such as cranberries and apples, and a number of the region's festivals. If you're more focused on the beaches and coast, visit earlier in September while the water is still warm enough for swimming. Either way, it's the can't-miss season on the Cape and its surrounding countryside.
What to expect from the weather
Visiting later in the season won't usually make a significant difference in the weather you'll experience. The daytime high in September averages 69 degrees F and a still-pleasant 60 degrees F in October, though there's a distinct difference from the beginning of October to its end. Precipitation is slightly higher in September than it is in the mid-summer months and higher again in October, but you'll still see the sun more often than not. It can be cool and foggy at times even in mid-summer, so in autumn, you'll want to keep a comfortable sweater or a windbreaker close at hand as you enjoy the sights.
It'll still occasionally be busy
Even if you plan to visit during autumn, you might sometimes find yourself coping with crowds and traffic. Skipping Labor Day weekend itself is a no-brainer, but the Columbus Day weekend can also be a busy one because it's peak time for leaf peepers to come enjoy the foliage. September is busier than it used to be along the Cape, especially on weekends, but even at their heaviest, the autumn crowds and traffic don't match summertime levels. Often, it's local festivals or special events that drive traffic to specific areas in the fall. If those are the reason for your visit, a modicum of traffic is a small price to pay. If you're simply touring through to enjoy the scenery, do your research ahead of time and plan your itinerary to work around these relatively small seasonal crowds.