Best Time of Year to Visit Disneyland
By Leah Rendon

; Updated June 08, 2017
When and how to get the most out of the Happiest Place on Earth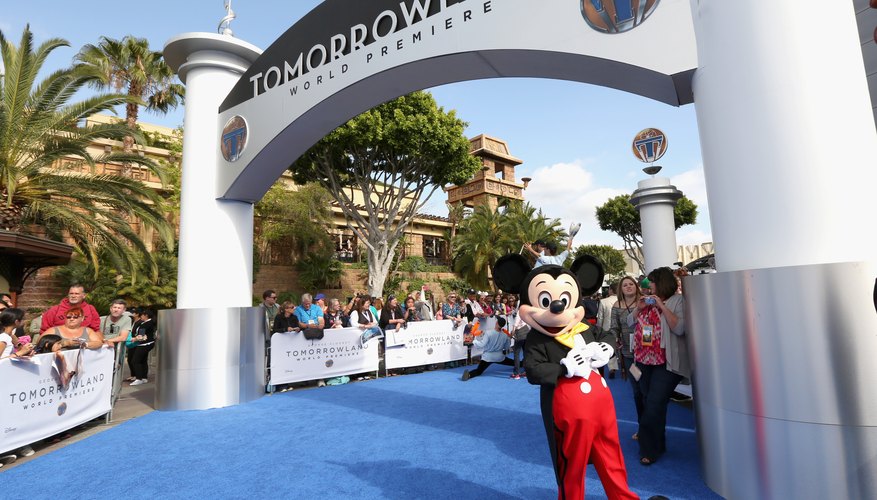 Whether you're traveling through hyperspace on Star Tours, speeding down the slopes of the snow-capped Matterhorn or getting drenched on Splash Mountain, Disneyland can't help but make you feel like a kid again. Unfortunately, the Anaheim theme park's enormous popularity has only grown with time, meaning off-seasons with small crowds are a thing of the past. But seasonal events can add that special Disney magic to your trip, and insider tips can help maximize your time, turning your dream Disneyland vacation into a reality.
Crowds and the rare down days
While the park is continuously crowded, some periods are noticeably worse than others. It's jampacked in June and August with families on summer vacation. Hordes of visitors also fill the park during Christmas and spring break, as well as weekends and holidays throughout the year. Throngs of local students descend upon Disneyland on May and June weekdays as part of Grad Nite celebrations.
Although the crowds rarely disappear significantly, the park typically sees the smallest number of visitors from mid-September through mid-November; mid-January through mid-March; and mid-April through mid-May. For even smaller crowds, visit Disneyland during these times on Tuesdays, Wednesdays or Thursdays. Unfortunately, the park usually operates shorter hours, and many attractions will be closed for refurbishment during this time.
Sunny skies: Weather at Disneyland
For the most part, Anaheim lives up to Southern California's reputation as a place with year-round sunshine. Spring offers mild temperatures in the 60s and 70s, although May and June often include gloomy and overcast days. While most summer days hover around the high 80s, August is particularly hot – it's not unusual for temperatures to exceed 90 or 100 F. Drink plenty of water and wear sunscreen during the summer as you'll most likely be standing outside in long lines. Fall temperatures drop to the low 80s and high 70s, but bring a light jacket – nights can dip into the 50s. It rarely gets extremely cold in the winter when temperatures linger in the low 60s, but February brings occasional showers.
Disneyland's seasonal events
Seasonal events often draw huge crowds to the park. Disneyland decks the halls from early November to early January, with elaborate decorations, festive parades, evening concerts and special performances scattered throughout the park. Disneyland also gets into the Halloween spirit with after-hours trick-or-treat parties and attractions that are temporarily remade with spooky themes. Additional events throughout the year include half-marathons with routes through the park and wine and food festivals.
Time-saving tips
Beat the midday rush by arriving at the Disneyland parking lot at least one hour before opening, giving you plenty of time to take the shuttle to the park's entrance and clear security. Purchase your tickets online to save even more time. Bypass traffic concerns by taking Anaheim Resort Transportation, a bus with service between Disneyland and numerous area hotels, malls and transit centers, or ask if your hotel provides free shuttles to the park. Ticketed guests can use the monorail from Downtown Disney or Disneyland Hotel to inside the park.
On select days, registered guests of the Disneyland Resort hotels receive early entry to the park via the Extra Magic Hour program. More than 40 area hotels also offer Good Neighbor packages for their guests, which grant early entry to Disneyland. Three-day passes sometimes include the Magic Morning perk, which allows you to enter the park one hour early.
FastPass+ is a reservation system for individual attractions and is invaluable on busy days. Just feed your ticket into a machine and you'll receive a specific return time to wait in a shorter line. Some attractions run out of reservations early, so hit the most popular rides first. If you don't mind skipping the parades or fireworks show, popular attractions often have short lines during these times.