Best Time of Year to Visit Bora Bora
By Natalie Saar

; Updated June 08, 2017
When to slip away to Tahiti's tropical gem, Bora Bora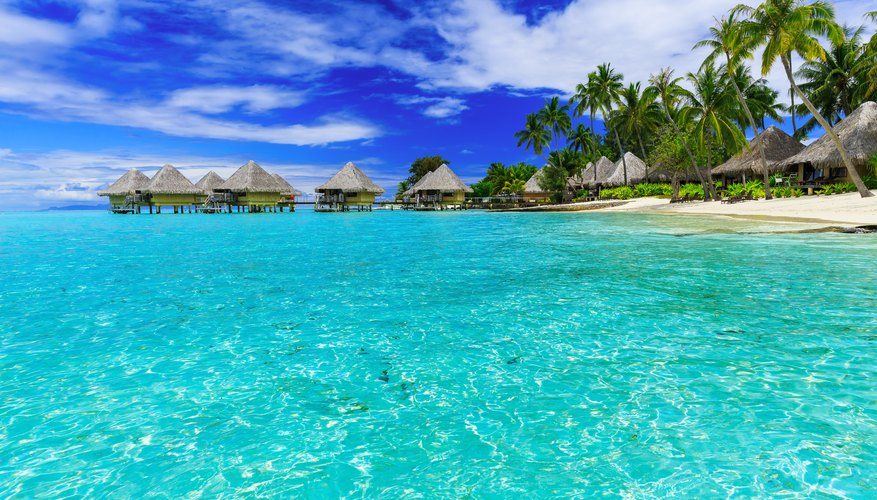 You know a place is one-of-a-kind when it's commonly described as a "tropical gem," which is the case with Bora Bora. Its stunning blue lagoon has long earned it a reputation as an island for lovers, giving rise to its other nickname: The Romantic Island. Keep the following tips in mind to plan the ideal getaway.
Take a summer vacay
If you're looking for great weather and don't care too much about paying more for it, then visit Bora Bora on your summer break. This French Polynesian island is on the opposite side of the equator from the United States, so its seasons are swapped. That means when it's summer here, it's winter in Bora Bora. This may offer you a better overall experience, since your summer vacation will fall during the cooler, less humid months.
Avoid the humidity
Since Bora Bora is a tropical getaway, a bit of humidity is to be expected year-round. However, you can expect to experience the highest amount of humidity from November to April. Don't be surprised if this moisture culminates in higher rainfall during this time as opposed to other months. The good news is that the hotter wet season and the cooler and drier season are basically the only two seasons that the island experiences.
One season fits all
Rain or shine, temperatures in Bora Bora pretty much remain steady. During the cooler times of the year, the island is typically a mild 75 degrees F. The "hotter" months see a small increase in temperature, up to an average 85 degrees F, and this is also when there's the highest humidity on the island. So, being willing to deal with potential rainfall and a warmer environment can result in snagging better deals from April to November. Or, opt for the ideal island experience by splurging on a summer getaway.
Stay anywhere
Since Bora Bora is fairly spread out, it's possible to stay almost anywhere and not worry about being too crowded. Be brave by trying one of the island's popular over water bungalows that rise from the water on stilts. There'll be a little slice of ocean right outside the door.
To find the best hotel rates year-round, opt for hotel rooms on or around the shores. Life on the water will cost you a quite a bit more. Additionally, since November to April offer the hottest, most humid months, those are considered the low season, and visitors may be able to find a deal then as well. Bora Bora doesn't come with a cheap price tag, so if travelers are looking for a bargain, that's the time to book.