How to Add Pages to Your Passport
By Meg Jernigan

; Updated June 08, 2017
On the go: What to do when you run out of room in your passport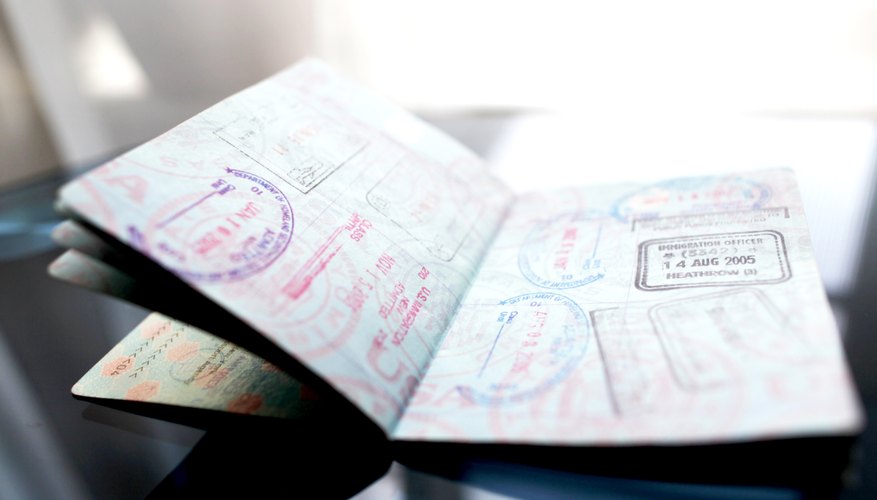 Until recently, international travelers could simply ask a passport agency for extra pages when they'd run out of room for visas and endorsements. The rules changed in 2016, and now applicants must choose a standard passport or an expanded passport at the time of application. Travelers who run out of space, even in an expanded passport book, can simply order a new one.
How many pages are in a U.S. passport book?
Until December 31, 2015, U.S. passport applicants could request additional 24-page visa inserts after they'd received their passport book. But since January 1, 2016, the rule has changed for security reasons, so applicants must ask for either a 28-page or 52-page book at the time of applying for a new passport. There is no additional charge for the larger passport book, which allows for more visa and stamp space for frequent travelers. When a passport book is full, travelers must apply for a new one.
What are the pages of a passport?
The first two pages of a U.S. State Department-issued passport establish your identity. The first includes verification that it's a legal passport and contains the traveler's signature. The second page displays a valid photo, your name, country of origin, date and place of birth, issuing and expiration dates and gender. Travel pros recommend making a copy of the identification pages and carrying them separately from the passport in case of loss. The rest of the pages are left blank for visas and entry and departure stamps from foreign countries. Travelers heading to multiple countries should ensure there are enough blank pages to accommodate endorsements from each country. A single blank page is needed for each visa, and some countries require two blank pages for entry. Some airlines deny boarding to travelers without two blank pages.
How many years is a passport good for?
Generally, adult passports – those issued when the applicant was 16 or older – are valid for 10 years. Passports for younger travelers are valid for five years. Applicants who are in the process of changing their gender identity through clinical treatment are issued a passport that expires in two years. Once those applicants have completed treatment, they can reapply for a passport with a 10-year expiration date. Many countries and some airlines require that a passport must be valid for six months beyond your arrival date in that country. Check the state department's website for information on countries that have this requirement.
Can you keep your old passport?
Expired passports provide proof of U. S. citizenship, and some experts recommend keeping them on hand for this reason. When applicants renew a passport, the state department cancels the old one and returns it to the applicant, usually under separate cover. To renew a passport that was issued within the past 15 years, fill out form DCS-82 and submit it with the original, undamaged passport, a new photo that meets state department standards, and, in the case of a name change, legal documents proving the name change. The handling charge is waived, but payment of $110 in the form of a check or money order is required. Applicants who can't meet any of these requirements must start with a form DS-11, the same form used when applying for a new passport.