A Guide to Boston Early Music Festival
By Meg Jernigan

; Updated June 08, 2017
Baroque to fringe and Bach again: Rocking Boston's Early Music Festival scene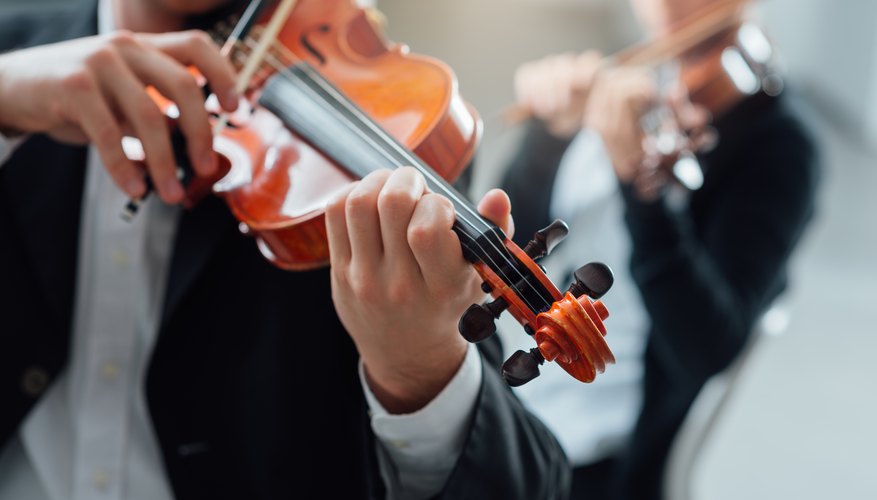 The Boston Early Music Festival celebrates European classical music composed in the medieval, renaissance and baroque periods. Past festivals have featured music by composers Johann Mattheson, Francesco Cavilli and Agostino Steffani. To get a taste of the festival, buy one of the Grammy-winning CDs of a baroque opera presented by the festival in the past.
About the festival
Founded in 1980, the biennial, eight-day Boston Early Music Festival celebrates early European music. Each year the festival presents a lesser-known baroque opera with internationally known performers as its centerpiece. Music lovers enjoy round-the-clock concerts, visit instrument makers and purchase music publications in the largest exhibition of its kind in the U.S. Fringe Concerts feature musicians from around the world and are held in venues around Boston. Renowned instructors teach master classes in music and dance, and experts give lectures and lead symposiums. Five venues in Boston and Cambridge host the main stages of the festival.
Getting around
Parking can be a nightmare in Boston. Read the signs at your parking spot to make sure it's not restricted to residents, a tow zone at certain times or available only to valets. Public transportation by bus or subway will get you close to every venue. A CharlieCard is the most affordable and convenient way to pay the fare. Buy one at a T station, at the CharlieCard store at Downtown Crossing Station, or from a retailer who sells the card. The CharlieCard can be reloaded online. Boston's bike sharing system, the Hubway, has stations in Boston and Cambridge where you can pick up and drop off a bike for a small fee.
More about festival tickets
Single tickets are sold for all of the main opera performances and concerts, and tickets for four or more events are discounted. Daily and weekly passes are sold separately and cover entrance fees for the exhibition and other events like workshops and lectures. Tickets are available at each venue's box office or online. Admission charges for the Fringe Concerts are determined by the groups presenting them and are sold separately from tickets for the main festival.
Tips for the best experience
Early music is not a huge draw for most Americans, so as long as you have tickets in hand, battling crowds should not be an issue. But, if you attend one of the late night concerts, you may find yourself in a gaggle of like-minded early music lovers strolling the streets of Boston and Cambridge and stopping at coffee shops to chat. Finding an affordable hotel in downtown Boston or in Cambridge, on the other hand, might be a problem. The Boston Early Music Festival partners with a local university to provide lower-cost, dorm-style housing. Single and double rooms share a community bathroom.