A Guide to Savannah's Rock and Roll Marathon
By Amy Curtis

; Updated June 08, 2017
Calling all runners! Rock Savannah streets to the finish line with Southern spirit.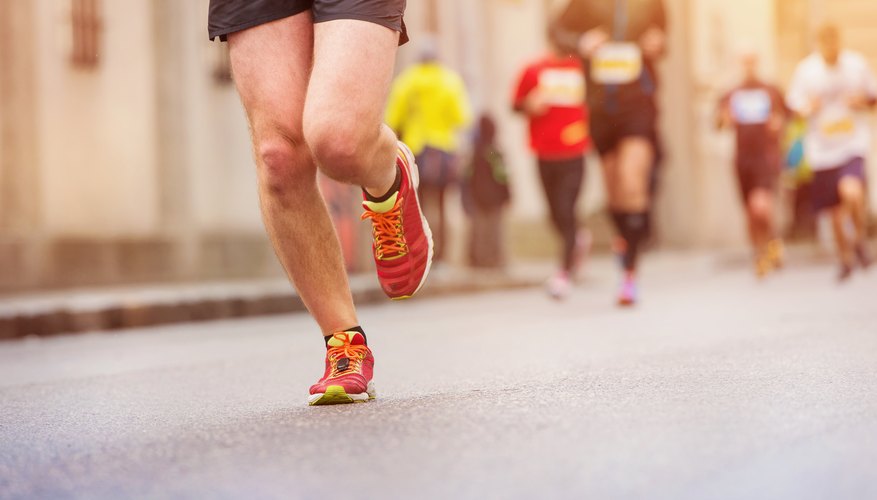 For almost two decades, the Rock 'n' Roll Marathon Series has been burning up the streets of cities across the world with a race that features live music, cheer teams and an overall block party atmosphere. In Savannah, enthusiastic runners race along one of the prettiest courses around, where charming historic buildings and tree-lined streets make for a scenic run. The weekend-long event also features a Health & Fitness Expo and races for every level of participant. At the finish line of the marathon, there's a music festival to reward the efforts of the runners.
Savannah Rock 'n' Roll Marathon
The Savannah Rock 'n' Roll Marathon is a four-day event. The weekend kicks off with the Health & Fitness Expo on Thursday and Friday, where runners must go to pick up their race packets. This expo is free and open to the public, and features the latest technologies for fitness, fitness apparel, health and nutrition information and more. The big races and Finish Line Festival take place on Saturday, and the shorter races on Sunday.
How to get around
Savannah is an orderly city laid out along a grid, which makes it easy to navigate even for a first-time visitor. The marathon, half marathon and relay courses each start in front of city hall; the 5k and one-mile races begin in Daffin Park. Each of these locations is easily walkable from downtown hotels, and shuttle services are also available.
The expo is held at the Savannah International Trade and Convention Center on Hutchinson Island, a river island accessible by pedestrian ferry or the Talmadge Memorial Bridge. It's a good idea to park in downtown and take the free Savannah Belles Water Ferry, which runs from 7:00 a.m. to midnight.
Tip
Plan to attend the Health and Fitness Expo on Thursday when it's considerably less crowded.
Expect to be one of a crowd
The turnout for this event is understandably large and enthusiastic. While not everyone is going to be up for the marathon, the two-day Health & Fitness Expo will be crowded with participants from the other races as well.
Ticket considerations
It's easy to register for the race online at Rocknroll.com/Savannah. You can also request a paper entry for mailing or faxing, but there's a "green" fee tacked on to those entries. Phone entries aren't accepted, and there is no race-day registration. At the time of registration, runners can personalize their bibs with up to 12 characters.
Tip
The Rock 'n' Roll Marathon Series has partnered with GovX.com to offer discounts to active duty, reserve, veteran or retired military members, as well as first responders and other government employees. Check the website for more information.
Making the most of the experience
In Savannah, making the most of the Rock 'n' Roll Marathon means spending two days immersed in the event and enjoying all the perks to which the runners are entitled. Marathon participants get to grab the following goodies:
technical participant T-shirt

exclusive finisher medal

gear bag

free beer at the Finish Line Festival

admission to the Finish Line Festival and post-race concert

admission to the two-day Health & Fitness Expo
marathon finisher jacket

Not bad for a swag bag! Participants who run shorter races get many of those things too, but not the jacket. That's reserved for runners tough enough to run the whole 26.2-mile course.
For many, the highlight of the event is the concert at the end. In the past, Rock 'n' Roll Marathon concerts have featured headliners like Macklemore & Ryan Lewis, Train, Goo Goo Dolls, Pat Benatar, Brad Paisley and Pitbull. Who will it be this year? That's yet to be revealed.
It's possible to run more than one race in the course of the weekend. In fact, participants who run on both days will not only get medals for each individual event, but also a special Remix Challenge medal. Just sign up for and complete one of the big races on Saturday and one of the shorter races on Sunday.
To really make the most of the experience, why stop with Savannah? The Rock 'n' Roll Marathon Series is a global event, and it's a great excuse to do a little globe-trotting. There are medals to be won for each event, and each new race qualifies the runner for another medal. In fact, there are special Heavy Medals for running in multiple cities. Why just run Savannah, when destinations like Liverpool, Chicago, Dublin, Denver, Madrid, New Orleans and many others await? Get a Tourpass and start making plans to go on tour with the Rock 'n' Roll Marathon.