Planning for the Best Cruise for Your Honeymoon
By Karon Warren

; Updated June 08, 2017
The newlywed's guide to nautical nirvana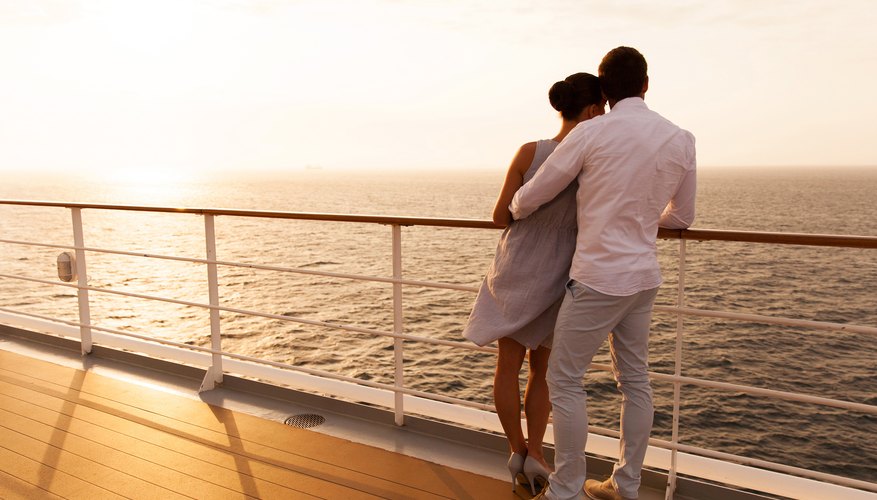 The wedding plans are set, and now you're ready to book your honeymoon. A cruise provides a fabulous option, given its all-inclusive nature, shipboard activities and varied port selections. What other honeymoon trip could transport you from country to country in a matter of days? Plus, with so many cruise offerings available, it's easier than ever to find a dream honeymoon that fits your budget.
Choices, choices, choices
With so many cruise lines, ships and itineraries available, selecting a honeymoon cruise could be overwhelming, so set some parameters from the start to narrow the choices. Decide how long the cruise will be, what type of stateroom you want, where you want to go and how much your budget is. Once some of the offerings are eliminated, research what's left to determine which cruise is the best fit.
Couples who want a more intimate cruise experience that takes them to new cities should consider a small-ship cruise line. Both Seabourn and Windstar Cruises utilize small ships and yachts, allowing passengers to travel to ports in India, Europe and even Antarctica that larger cruise ships simply can't access. Also, a number of luxury cruise lines, like Regent Seven Seas Cruises, provide every bell and whistle imaginable for a honeymoon; more affordable cruise lines, like Royal Caribbean, offer honeymoon packages that make the cruise special.
Plan for romance
When booking a cruise, tell the travel or booking agent right away that you'll be on your honeymoon. Some cruise lines offer free perks; others offer a variety of honeymoon and romance packages that can be added to any booked cruise. Examples include free Champagne and chocolate-covered strawberries, flower bouquets, breakfast in bed, spa treatments and more.
Consider setting up a honeymoon registry for the cruise. These registries contain items like spa treatments, port excursions, onboard credit, souvenir photos, romance packages and even the cruise itself. It's a great way to help offset the cost of the honeymoon.
It's all in the details
When preparing for a honeymoon cruise, make sure you have all the required travel documents on hand in advance. Think U.S. passports or birth certificates, photo identification, travel visas and any other documentation required to not only board the cruise, but also to visit all ports of call. Also, have motion sickness medication on hand. Even if it's never been a problem in the past, don't take a chance of being sick during your honeymoon.
Schedule all onboard reservations before the cruise to ensure availability. These include specialty restaurant dining reservations, spa appointments, port excursions and other activities that are musts for a honeymoon. Finally, when planning activities, incorporate some down time for the two of you to relax and just enjoy your time together. After the hustle and bustle of the wedding, this could be the best part of the honeymoon.
Planning a honeymoon is definitely one of the most enjoyable parts of getting married. When opting for a cruise, take the time to examine all the options to find the one that will turn out to be the honeymoon of your dreams.