Do You Need a Passport to Go to American Samoa?
By Kathy Adams

; Updated June 08, 2017
All the way to American Samoa: What travel documents you need for the trip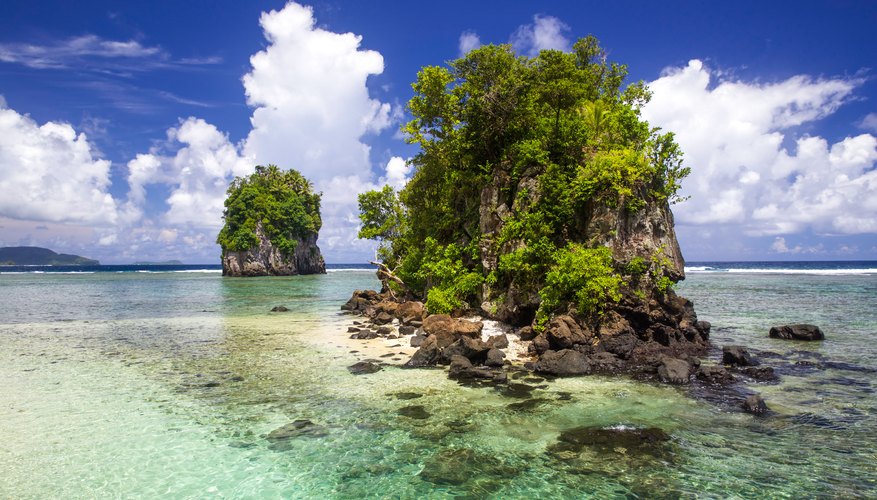 Even though American Samoa is a territory of the United States, traveling to this group of islands requires more documentation than flying to the Hawaiian islands 2,500 miles north. Traveling to American Samoa requires about the same documentation as flying to Canada or Europe.
Is a passport needed to visit American Samoa?
A valid passport with at least one blank page is required to visit Samoa. U.S. nationals who are not citizens also need a visitor's permit before traveling to Samoa. The permit is available from the Samoa Consulate General office in Pago Pago (see References). Carry an itinerary or proof of return flight tickets in case a Customs agent asks for such information.
Where is a passport not necessary for a U.S. Citizen?
If you're in the mood for an exotic last-minute trip without a passport, you have options. Other United States territories do not require a passport, and they're all island destinations. Puerto Rico is a perennial favorite for American tourists, since flights usually cost less than those to farther destinations. The U.S. Virgin Islands are just a short flight from Puerto Rico as well, but you need a passport to visit the British Virgin Islands. You can also visit the Northern Mariana Islands in Micronesia without a passport, even though they're halfway around the globe. Guam rounds out the list of passport-free zones for American travelers. Guam is just below the Mariana Islands, so it's worth visiting both locales in one vacation to save money while maximizing the travel experience.
Shots and other health precautions when visiting American Samoa
No shots or vaccinations are required specifically for visiting Samoa, but the Centers for Disease Control and Prevention recommends staying up to date on all routine vaccinations, including shots for Hepatitis A and typhoid.
Pregnant women should avoid traveling to Samoa due to the Zika virus, obtained via mosquitos.
Other newsworthy health notes for traveling to Samoa
American Samoa imposes entry restrictions for visitors who have HIV or AIDS. Visitors will be asked whether they've tested HIV positive; those indicating "yes" will undergo further questioning from a health professional.
If you require prescription drugs or commonly use over-the-counter drugs, carry an ample supply of all medications you may need while visiting American Samoa. Pharmacies on the islands do not necessarily carry the same medications available in the continental United States, including those that do not require prescriptions. Basic medications also may also differ in quality from those in the U.S.