How to Save Money on a Cruise
By Michelle Phi

; Updated August 11, 2017
Budget-friendly tips to enjoy a cruise without draining your wallet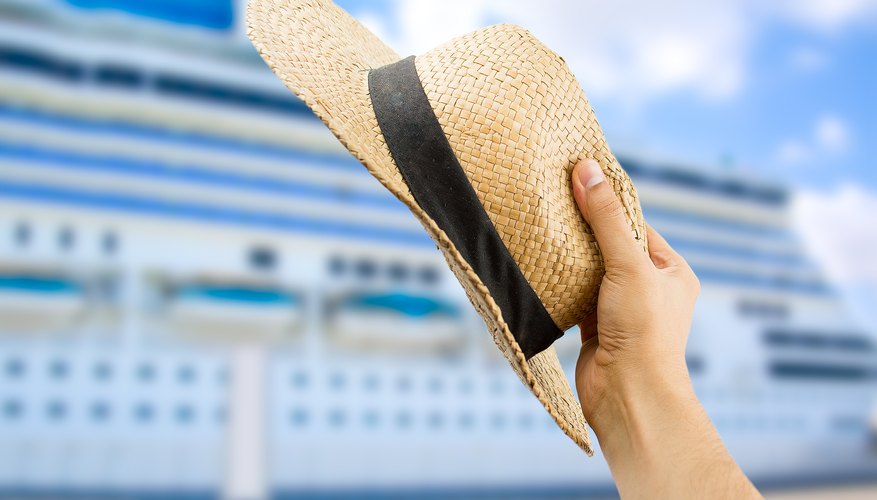 Expenses can add up on any vacation, and especially on a cruise. However, taking a few simple steps such as researching for the best deal or opting for an interior room can help save a few bucks.
What are some ways to save money on a cruise?
For one, cruising close to home can help save money on extra travel fares. Big cities such as New York, Los Angeles, Seattle, New Orleans, Miami and many others have cruise ports. Living in or close to these cities can make cruises to the Bahamas, Alaska or even Mexico slightly cheaper since cruisers are cutting out the cost of a hotel and a possible car rental.
Further, explore ports on your own to save money. Excursions can get pricey, so the best way to save some cash is to use guidebooks and create your own touring itinerary.
When is the best time to book a trip?
Booking a trip by sea is much like booking a plane ticket. The best way to save is to book as early as possible. However, if a sudden urge to go on a spontaneous cruise arises just before the sailing date, you might be able to take advantage of last minute deals offered by some cruise lines in hopes of filling their rooms before the sail date.
Keep in mind, though, that booking last minute may result in increased fares for destinations that require a flight.
What are some cheap destinations?
Almost any destination can be less expensive when traveling off season. If your destination is Alaska, for instance, book a trip in May or September. However, because the weather is slightly cooler during this time, there's less wildlife to see. On the plus side, there's less rain in May, and cruising to Alaska in September means there's a chance to see the Aurora Borealis.
The same advice applies to the Bahamas, the Caribbean and other tropical areas. Autumn usually offers good deals for traveling to almost any destination, but the best and lowest prices are usually for trips to these tropical regions. Be aware that these low prices come at, well, a price. Hurricane season typically falls during autumn, so keep in mind that these cruises may be canceled or delayed due to weather. Depending on the cruise line, if in any event a cruise is cancelled, guests have the option of getting a cash refund or credit towards a future trip.
Which cruise lines are cheaper?
The price of a cruise depends on the ship. Older ships on many cruise lines tend to be cheaper for two reasons: one, they aren't equipped with newer amenities such as water slides and zip lines on the top deck; and two, they tend to go on shorter voyages or less popular routes.
For example, a four-night trip to the Caribbean or Bahamas on Carnival's Victory ship, which launched in 2000, can be found for as low as $169 per person. Cruises on Royal Caribbean's Majesty of the Seas ship go as low as $199 for three-night cruises and $259 for a four-night trip.
Other things to take into consideration
Paying for a cruise is not the only money you'll spend on a trip. While a lot of amenities, such as all-you-can-eat buffets, entertainment and the gym, are included in the fare, extra amenities can cost quite a bit.
Internet onboard varies depending on the ship. Traditional pricing for internet starts at roughly 75 cents a minute, but cruise lines offer internet packages to keep costs down. Select cruise ships on the Carnival and Holland America lines offer a social media package for $5 a day, while others, such as Royal Caribbean, charge $15 per day per device for all inclusive internet access.
Though food is included in the cruise fare, there is a possibility that ordering food to the room isn't. For example, Princess Cruises has a no-fee room service policy while Celebrity Cruises charges a delivery fee for late-night orders.
Beverages like non-bottled water, lemonade and non-specialty coffee and tea are included, but unfortunately, alcohol and soda are not. Most cruise lines offer an all-inclusive beverage package or an unlimited soda package for younger travelers. Carnival Cruise Lines' Cheers! program is an all-inclusive beverage package for $49.95 per person, per day. Meanwhile, Princess Cruises' all-inclusive beverage package is $57.45 per day.
You can still enjoy some alcohol during the cruise without paying the beverage fee – some cruise lines, such as Carnival, Royal Caribbean, Celebrity and Princess, allow guests 21 years of age and older to bring one or two 750-millimeter bottles of unopened wine or champagne. Corkage fees range from $15 to $25 when bottles are brought to any dining venue onboard.