Can I Use my Passport With my Maiden Name?
By Karon Warren

; Updated August 11, 2017
Honeymoon travel and going abroad before your travel documents show your name change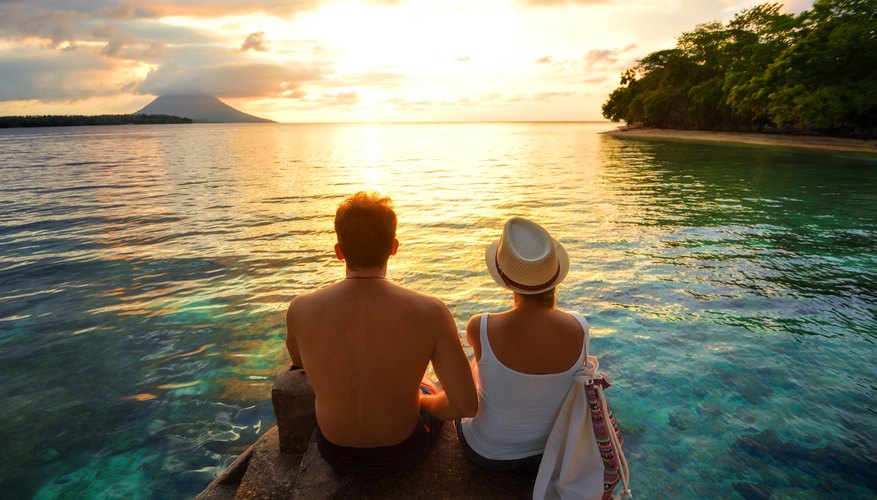 Getting married is such an exciting day for you and your fiancé, and then you're off to your honeymoon. After all the stress and time spent planning the wedding, you're more than ready for some quality alone time together. Therefore, when making your travel plans, make sure you have everything booked correctly so you're not stranded at the airport.
Don't rush change
For many new brides, taking on their husband's name is just one more cause for celebration and excitement. However, don't rush to make this name change right away. Because you can't change your ID and passport between the wedding and the honeymoon, all travel arrangements should be booked using your maiden name. This includes flights, transfers, hotel reservations, car rentals and any other travel bookings needed during the honeymoon. It's crucial that all ID and passports match the names listed on travel documents to ensure a smooth trip.
Some things remain the same
Many brides retain their maiden name after marriage, which of course negates the need to update a passport with a married name. If you do elect to take on your spouse's name, you'll need to go ahead and update your passport as well. A passport is official identification and should reflect the legal name of the user. Keep in mind that when presenting credit cards, many places ask for ID for confirmation. If the passport doesn't match the credit card, the vendor may decline it.
Making it official
Changing a name on a passport is actually pretty simple. If the passport was issued within the last year, submit the following documents by mail to the passport office: a completed Form DS-5504, your current passport, an original copy of the marriage certificate and one color passport photo. No fees are required unless you need expedited service.
If the passport was issued more than one year ago, submit the following documents by mail: a completed Form DS-82 (if eligible), your current passport, an original copy of the marriage certificate, one color passport photo and applicable renewal fees.
You can renew by mail using Form DS-82 if your existing passport:
Is submitted with the application and is not damaged
Was issued when you were age 16 or older, and within the last 15 years
Was issued in your current (maiden) name
Otherwise, make a name change request in person at a passport acceptance facility. Bring the aforementioned documents plus a completed Form DS-11, evidence of U.S. citizenship, and valid ID and a photocopy of that ID.
Tip
Forms DS-5504, DS-82 and DS-11 can be completed and printed from the U.S. Passport & International Travel website (see References).
All in good time
Updating the name on a passport takes the same amount of time as it does to apply for or renew a passport, which is usually six to eight weeks. If paying for expedited service, expect to receive the new passport within two to three weeks. Therefore, plan to update your passport when there are no international travel plans in the near future. This will allow sufficient time for all paperwork to be completed and the passport to be received without the stress and pressure of having it in time for travel.
Heading off on your honeymoon is one of the most exciting moments in your life. Having all travel documents in order beforehand will go a long way in making the trip one of the most memorable ever.