Do You Need a Passport to Go to Bermuda?
By Christine Bartsch

; Updated June 08, 2017
Taking a break in Bermuda? Which travel documents you need to bring with you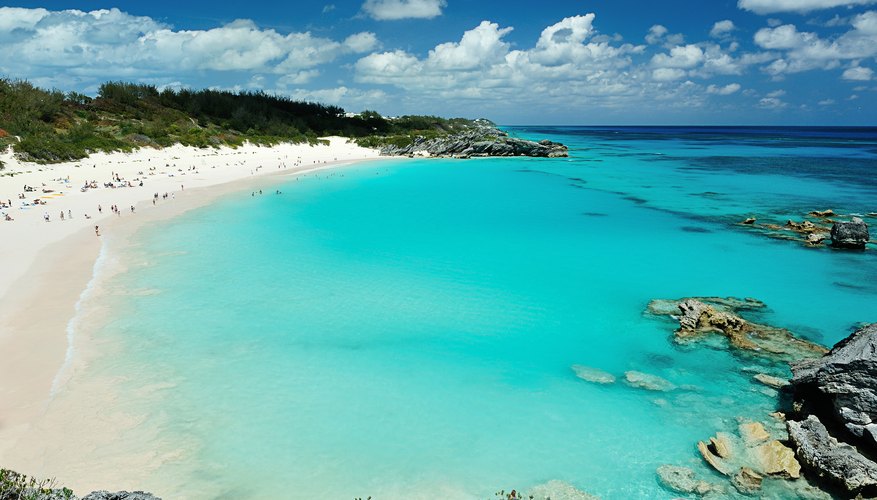 Fantasizing about escaping on an exotic Caribbean getaway? Fulfill your dreams on the pink sand beaches of Bermuda where you'll find a tropical paradise. Marvel at the Crystal Caves, admire marine life in a glass-bottomed kayak, appreciate the traditional Gombey dancers and discover the island's British colonial history. Do all this and more in Bermuda – as long as you have a passport.
Must-have travel documents
Good news: Bermuda is a British Overseas Territory. This means that travelers to the country from the United Kingdom, the United States and Canada need only a valid passport with at least one blank page. Passports must not expire before returning home, and U.S. travelers to Bermuda do not need visas. However, some other paperwork is needed in order to gain entry into the country.
Along with a passport, immigration agents will ask to see a copy of your round-trip ticket so they can record the date of departure from Bermuda. All tourists must also have paperwork showing their accommodation reservations. This applies to visitors arriving by cruise ships and private vessels, so carry documentation of ship cabin accommodations or marina slip paperwork.
Customs Travelers Declaration
Travelers arriving in Bermuda must fill out the Customs Traveller Declaration form. In Bermuda, this form is also known as the BCD, or Bermuda Customs Declaration. Flight attendants generally hand out these forms upon landing. They are also available at the point of entry into Bermuda whether you're arriving by plane or cruise ship. Don't worry, there's no need to list every item packed item.
The CTD form mainly applies to any goods, including gifts, that will remain in Bermuda after you leave. This includes items brought into the country for sale, goods belonging to another person or any item that could be considered a weapon, such as fireworks. The form also applies to items that could have an impact on health or environment, such as plants, food or pets. Luckily, only one CTD form is required per household.
Keep Bermuda healthy
About four to six weeks before departing for Bermuda, book an appointment with your physician to go over required immunizations. Determine if you are current with routine vaccinations, including the diphtheria-tetanus-pertussis vaccine. Other immunizations that may be advisable to obtain before traveling to Bermuda include typhoid, rabies and Hepatitis A and B.