Tipping on a Disney Cruise
By Meg Jernigan

; Updated June 08, 2017
When, who and how much to tip when you take a Disney cruise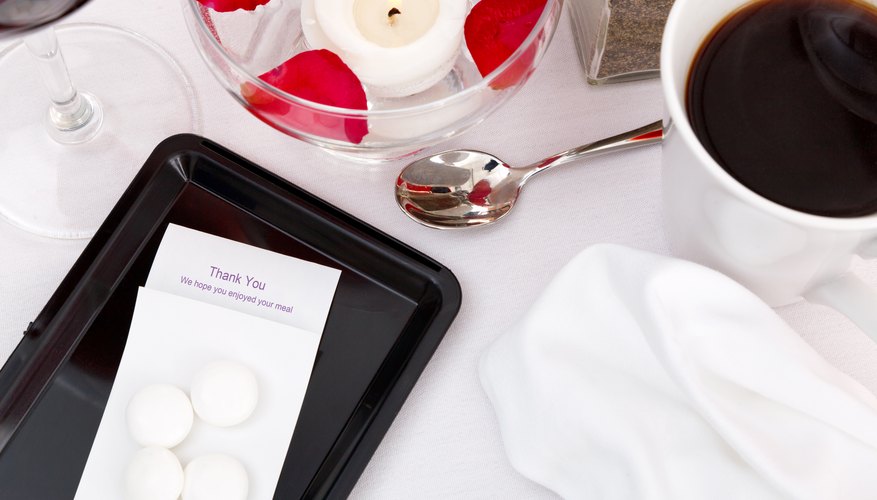 Many cruise lines take the guesswork out of tipping, and Disney Cruise Line is no exception. Passengers who are uncertain about whom, when and how to tip need only follow the cruise line's guidelines to take the mystery out of gratuities.
Easy tipping options
Passengers have two options for tipping on a Disney cruise, in addition to the traditional method of leaving cash. You can pay the suggested amounts up front as long as it's no later than three days before your embarkation date. Or, you can have the gratuities added to your bill at the end of the cruise. Prepaid gratuities are not set in stone. Passengers are free to tip more or less by going to guest services toward the end of the cruise and asking that tip amounts be changed.
How much should I tip?
While Disney stresses that the amount of a tip is up to the customer, it does suggest baseline for minimum tips. Dining room servers and stateroom hosts should be tipped $4 per guest per night. A single traveler would pay $12 for a three-night cruise, $16 for four nights and $28 for a seven-night cruise. Multiply that number by the number of travelers. Tip dining room assistant servers $3 per night per person, and the dining room head server $1 per night per person. Use your discretion for tipping the dining manager, room service and when at the upscale Palo and Remy dining rooms.
Who do I tip?
Generally, leave tips when it seems appropriate, but on Disney cruises, babysitters, kid's club counselors and some others are not allowed to accept tips. If you do try to tip, they'll politely demur. Make note of their names so you can sing their praises to Disney by letter if they gave exceptional service, so they can be rewarded by the company. An 18 percent gratuity is automatically added for spa services, and tipping on-shore expedition operators is at the customer's discretion. A 15 percent gratuity is also automatically added to bar and deck drink service bills. Before boarding, passengers may encounter situations in which a tip is recommended, such as handling luggage at the airport, a taxi to the ship or baggage porters transporting your bags on board. 
General tipping advice
Passengers who opt out of having gratuities automatically added to their bill should subtract sales tax before deciding what to tip, and, when using a coupon, base the tip on the full bill before the discount was applied.
Leave a tip for the housekeeper in an envelope marked "for housekeeping" in your room every day as the same housekeeper may not tidy your room.
Tip
Keep in mind that tips that are automatically collected are shared among the staff, so that a behind the scenes worker will also be rewarded.