What to Pack for a Cruise?
By Ashley Friedman

; Updated August 11, 2017
Before bon voyage: Smart tips to pack for fun, sun and formal activities on a cruise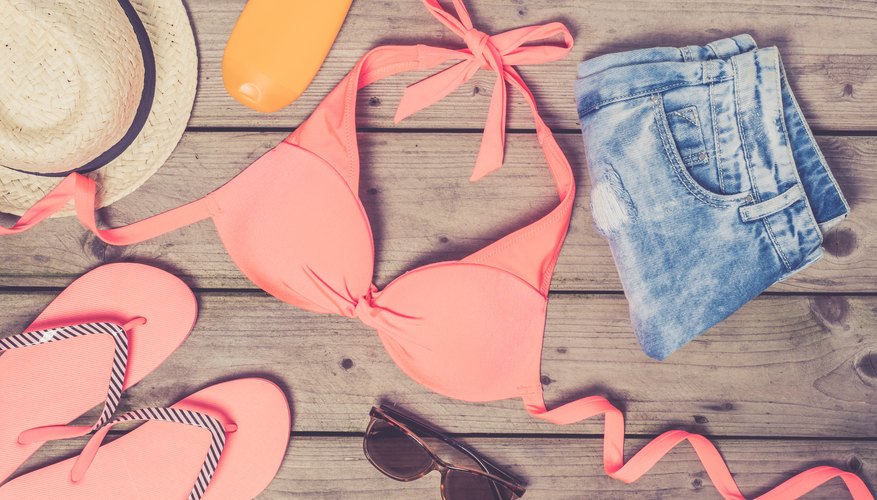 It can be easy to get overwhelmed when packing for a cruise, especially regarding what to bring, and what to leave behind. "How dressy are dinners on board? How cold should I expect the dining rooms to be? Do I need to bring my own toiletries?"
While every cruise is different, some essentials are important regardless of the destination and climate. Cruise ship staterooms are notoriously small even on luxury vessels, so packing light is always a good idea.
Toiletries and medication
In terms of toiletries, plan to bring a pared-down version of whatever you use daily. Some cruise lines do offer toiletries in-room, but travelers should plan to pack their own. Rather than transporting bulky bottles, pour favorites into small, travel-friendly plastic containers to save space.
Bringing a few first-aid items like band aids, pain reliever, antacid and allergy medicine can help you avoid exorbitant prices on board the ship.
Clothing
Think layers. No matter where a cruise is headed it is likely that either the night air or the dining room air-conditioning will be a little chilly. Packing light sweaters, pashmina shawls, or cardigans is a good way to ward off a chill, and you can mix and match them to suit different outfits. Plan to bring one slightly heavier outwear garment in case of inclement weather. For days onboard the boat and at port, pack casual, comfortable clothes. For evenings in the ship's dining rooms or for restaurants at port, research the formality of the cruise line. Some cruise lines are so formal that they offer onboard tuxedo rentals, while others are fairly casual. A good rule of thumb is to pack evening wear that doesn't take up a lot of space in the suitcase and can be worn multiple times with different accessories. For men on a weeklong trip this can mean two good pairs of pants with three different shirts and a jacket, and for women, this can mean three dresses with varying accessories.
In terms of shoes, pack less than you think you need. Make sure to have footwear appropriate for any type of terrain, but don't pack more than one pair (two at the most) for each situation.
For an island cruise
For an island cruise, plan for at least one day of inclement weather, but for the most part, pack what you would for a typical beach vacation, erring on the side of minimalism. Bathing suits, shorts, t-shirts and sundresses should be easy to fold and pack, and can often be rinsed in the stateroom sink and worn again. Sandals can often carry you through from day to night, particularly onboard one of the more casual cruise lines, so high-heeled shoes or boots may be unnecessary. In terms of toiletries, sunblock and aloe are must-haves.
For an Alaskan cruise
An Alaskan cruise can cover a wide variety of territory and climate. Depending on the time of year and the amenities onboard, you may want a swimsuit in addition to a minimal supply of heavy sweaters if there is a hot tub or a heated indoor pool available for use. Again, layering is key. Reserve the bulk of your packing space for cold-weather clothing that can be worn multiple times. Including a scarf and a hat is also a good idea. Be sure to pack extra moisturizer and petroleum jelly in your toiletry case, should skin feel dry or chapped from the wind and the cold air.
What not to pack
It's common to overestimate what is needed to wear and read while traveling. One tip is to lay out all the extras you anticipate needing, and then take only half. Reading material stored on a Kindle or other e-reader is an excellent space-saver. Avoid packing bulky, loose-knit clothes that may not provide sufficient warmth. Similarly, forget about packing heavy boots, multiple pairs of shoes or any item of clothing that will only be worn once (i.e. a formal gown or suit). It's best to leave heavy electronics at home, as well as any technology that requires bulky chargers or a surplus of wires. The smallest camera you have will be sufficient to capture your memories.