Tips for Choosing Best Cruises for College Students
By Ashley Friedman

; Updated June 08, 2017
Cruising on college break: Which ships are best?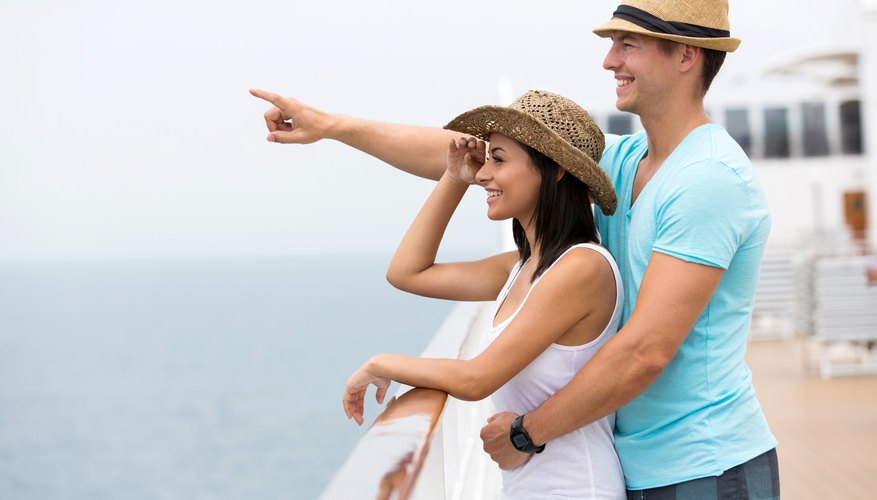 For college students with tight budgets and brain overload, a cruise is a great choice for a spring break getaway to shed stress and recharge. Most cruises are all-inclusive, travel between ports is stress-free and fun, and you have the opportunity to see numerous destinations on one trip. Selecting the right cruise depends on your budget, your interests and your chosen destination.
Not all cruises are alike
Before searching websites for the perfect cruise, think seriously about what kind of experience you're hoping to have on your trip. This is especially key when planning to travel with friends. Not all cruises offer the same vacation vibe. Some people want a cruise with a nonstop party energy, while others look for a more quiet and relaxing experience. Talk with your travel companions and come to a consensus on the desired activities, amenities and entertainment before beginning your search.
Cruising on a budget
For most college students, budget is the major factor in choosing a cruise. Travel aggregator sites can help pare down cruise options using a maximum price guide, which can be helpful for students hoping to spend as little as possible. Many cruise lines offer discounts for groups, so if there's a particular cruise that interests you and your friends, call the cruise line directly and ask what kind of options they have for students traveling together.
To save money and get the best bang for your buck, think all-inclusive. One price buys both room and food and drinks for the time that you're on the boat. Although at first the price tag may look higher than a noninclusive cruise, buying an all-inclusive package is definitely a smart move given how quickly expenses on board a ship can add up.
Picking the destination
For spring break and a party experience, most students want to head toward warm weather. Cruises to the Bahamas, the Caribbean, Hawaii and Mexico during the springtime months are populated with students eager for a good time and looking to shake off the stress of the long winter study season.
For any time of the year, check out the weather patterns in the destinations you're considering to see what you're likely to experience during your trip. Destinations in the Caribbean and along the Gulf Coast experience hurricane season beginning in summer and going through the end of November. Cruising during this off-season when the weather is iffy is usually cheaper, but if you're hoping for sunny skies, traveling between March and May might be the best bet.
Activities both on and off the ship
Activities available on board and at the port destinations can make or break your cruise experience. The offerings to passengers can vary depending on the season, particularly with regard to the excursions available at the ports. Are you dying to surf, snorkel or parasail? Check the availability of these activities during the time you're planning to cruise. Be aware, however, that most off-ship activities carry an extra price tag, so make sure you know what's included and what's likely to cost extra.
On-board activities are equally important, since cruisers spend the majority of their time on the ship. Many cruises have a lively nightlife scene as well as lecture series, movie screenings, health and fitness classes, and dancing. Make a list of your priorities to help you narrow down your choices. For students whose brains haven't melted from exams, some cruise lines offer affordable educational cruise options for those interested in traveling to destinations with rich cultural histories.
Special events and planning ahead
Some cruise lines have special chartered cruises built around a music festival or other special event. Cruises like this can be a great opportunity to spend time on the open water and get the fun and enjoyment of seeing your favorite bands. Check cruise schedules to see which lines host cruises like this.
Make your plans as early as possible. Once you've decided that you want to go, move quickly to book the perfect cruise. Some cruise lines open their trips for booking up to a year and a half in advance. It may seem a long way away, but in almost every case, booking ahead will save you money in the long run.