What to Take on a Cruise
By Karon Warren

; Updated June 08, 2017
All the things to pack and what you need to leave behind on your cruise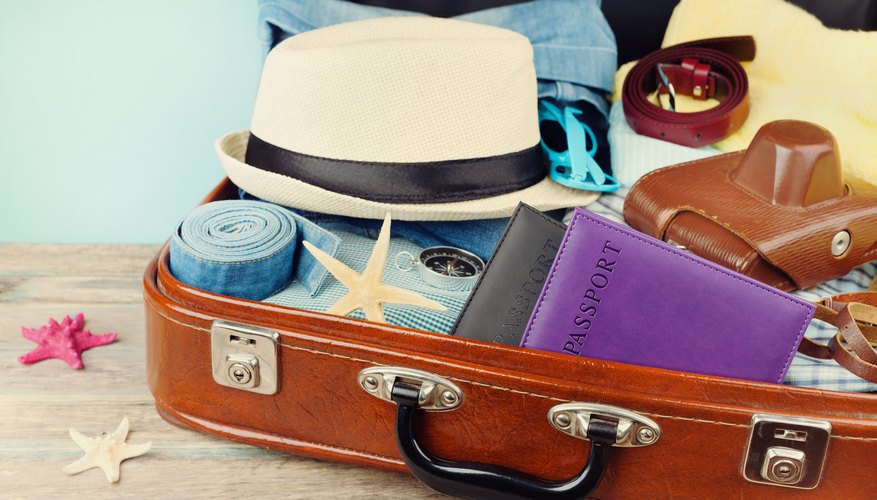 Heading out for a vacation on a cruise is exciting! Relaxing in the sun, exploring the various ports of call, taking in the sunset at sea: It's a getaway unlike most others. For some, though, the anticipation of taking a cruise is offset by the anxiety of packing. Packing for a cruise always seems to present a dilemma; travelers fear they will either bring too much or forget something. To help navigate the "what to bring" waters, follow these do's and don'ts when packing for a cruise.
1. DO bring appropriate attire for dinner
Cruisers who plan to skip eating in the main dining room or any specialty restaurants can ignore this advice, but everyone else should bring clothes that adhere to the dress codes implemented for dining areas beyond the buffet. For most nights, dinner attire is "cruise casual," which means khaki pants or jeans and collared shirts for men and boys; summer dresses, nice pants and blouses for women and girls. On "elegant" nights, some travelers break out their black-tie attire and sequined evening gowns, but most usually wear their Sunday best: slacks and dress shirts for the guys and cocktail dresses or dressy skirts and blouses for the girls.
2. DO bring a pop-up cooler
Many cruise lines permit guests to bring personal-sized coolers as carry-on luggage, but who needs more luggage? Pack a small, flattened pop-up cooler in your suitcase; then unpack it along with your clothes. Have your steward bring enough ice to fill it. It will hold more ice and last longer than the little ice buckets provided in the stateroom. FYI: First check with the cruise line to make sure the cooler adheres to their guidelines.
3. DO bring portable chargers
While travelers may not be connected online during the cruise, most, if not all, use their electronics to take photos and videos, serve as alarm clocks, and store reading materials. Therefore, bring along some extra portable chargers, so everyone can stay powered up while hanging out by the pool or enjoying an excursion in port.
4. DON'T bring beach towels
Check with the individual cruise line, but, generally, most cruise lines provide beach towels in the stateroom for guest use. In fact, most cruise lines allow guests to even carry these beach towels ashore for shore excursions. When fresh towels are needed, notify your steward, who will replace them. Just make sure you return all towels before disembarking to avoid towel charges.
5. DON'T bring personal appliances that generate heat
These appliances include travel irons and steamers, heating pads and coffee makers. Curling and hair straightening irons are permitted; hair dryers also are allowed, although many cruise lines include a hair dryer in the stateroom. That being said, those not a fan of the hair dryers traditionally found in hotels should go ahead and bring their own from home.
Deciding what to take on a cruise shouldn't stress out cruisers before they even leave on their vacation. Keeping these tips in mind will help travelers pack what they need and leave behind what they don't.