Planning a Pre-Excursion for Wedding Venues in Savannah, GA
By Amy Curtis

; Updated June 08, 2017
Getting married in Savannah? Here's what you'll love doing first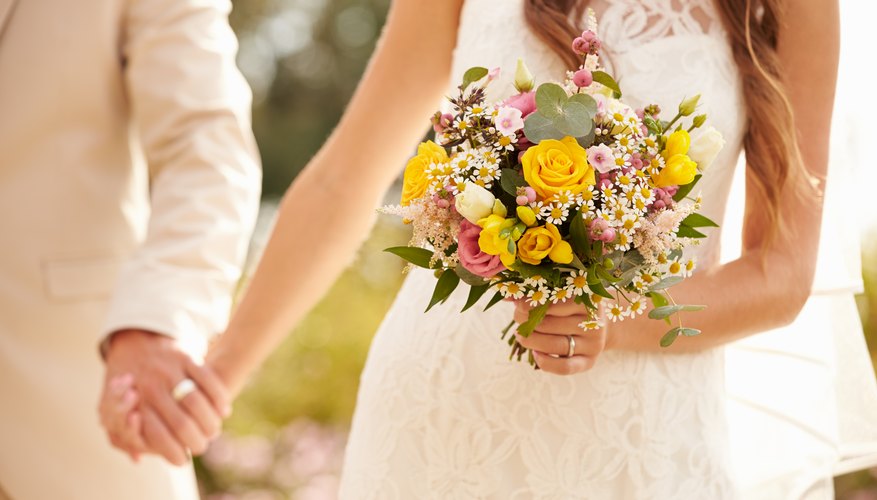 A gorgeous old city, Savannah, Georgia, is one of the prettiest places in the South for a wedding. The planning trip can be almost as much fun as the wedding itself, though, offering a good taste of what the city has to offer. Simply let the agenda revolve around considerations of the style of wedding being planned and who's coming along.
A romantic getaway with the fiancée
A couple hunting wedding venues together will find Savannah romantic, and then some. Whether eloping or planning a big event, stay at one of the city's bed-and-breakfasts to get a feel for the area, and start everything off with a stroll or carriage ride to absorb the local ambiance.
River Street is a lovely place to walk, shop, dine and get acquainted with Savannah. It's where to find river cruises by companies like Savannah Riverboat Cruises and the River Street Riverboat Company. They provide, not just another view of the city being explored, but romantic, on-the-water wedding packages as well.
Once the city feels more familiar, it may be easier to choose a venue, and, in addition to riverboats, Savannah has many – from to mansions to museums. Weddings are often held in Savannah's squares, which are picturesque and easy to rent by calling the city's Leisure Services Bureau. Couples can also say "I do" in one of the beautiful old houses, like the Gingerbread House or the Mackey House. Enjoy visiting as many as possible so you'll have plenty of venues to choose from.
A family trip with the folks
When Mom and Dad are footing the bill for the wedding, they may want to do the planning trip. This is a great time to explore catering options, perhaps dining at Barnes Restaurant or Sisters of the New South. For a bit of cake tasting, try Wicked Cakes or Savannah's Hall of Cakes, both of which offer consultations by appointment.
Tip
If your party grows tired of wedding-focused dining, try something quirky and whimsical by visiting the Pirate's House, a casual dining restaurant that was a pirate hangout back in the mid-1700s.
If your mom loves art, surprise her with tickets to the SCAD Museum of Art or the Telfair Museums. Tickets to both can be purchased online, which makes it easy to present them as a gift while you're on the trip. Depending on your dad's interests, he might enjoy a similar surprise, but with tickets to the Ships of the Sea Maritime Museum or the Georgia State Railroad Museum. (These will not be as easy a surprise to pull off, because they do not sell tickets online.) How does this fit with wedding planning? With the exception of the SCAD, they're all available as wedding venues as well.
When wedding planning is a girl's trip
Wedding planning can inspire a girlfriend trip – a great way to have fun while you nail down details like hair and makeup stylists for the big day. Your friends can also help plan final touches, like reception flowers or next-day brunch. If the dresses aren't yet chosen, scour boutiques like Bleu Belle Bridal, Genealogy Dresses and That Dress Store, to name a few.
Tip
If finding a dress is on the agenda, contact the boutiques in advance to book an appointment so you'll have the staff's full attention.
A girls' trip is also a good time to experience Savannah's tea rooms. The Gryphon Tea Room at Savannah College of Art and Design (SCAD) holds an afternoon tea, Serenity House Tea Society and Shoppe offers more than 100 varieties of tea and the Ballastone Inn has high tea every day at 4 p.m. in elegant 19th-century style. The Tea Room is a cozy space and sells gifts and trinkets that could even become gifts for bridesmaids.
A planning trip for nature lovers
Georgia's coastline is beautiful, and Savannah is a great jumping-off place for natural excursions. For someone who dreams of a beach wedding, the pre-wedding trip is the perfect time to explore Tybee Island. Weddings can be held in different places on the island, so if you can tear yourselves away from the beaches, check out the wedding chapel and the pier and pavilion.
Savannah's natural beauty makes it perfect for just about any type of outdoor wedding. Visit the Coastal Georgia Botanical Gardens to experience the natural splendor of the area, then explore rustic Old Fort Jackson as another possible wedding venue.
When the goal is glam
If the wedding will be a no-expenses-spared event, why not glam up the planning trip as well? Unique lodging can be found all over the city in places like Andaz and Gastonian, which offer fresh flowers, afternoon tea, river views and other upscale amenities. The 125-room Victorian Romanesque Mansion on Forsyth Park is decorated opulently with onyx, marble and more than 400 pieces of fine art.
When visiting Savannah in search of wedding venues, why not explore ways to pamper the wedding party and guests? Book a massage at Spa Bleu or Savannah Day Spa, have brunch at B. Matthews or Huey's on the River, shop for wedding favors at Spartina 449 or the Village Craftsman and enjoy dessert or cocktails at Lulu's Chocolate Bar. In a city as indulgent as it is historic, there are many ways to experience luxury and opulence as you plan a truly spectacular wedding.