Your Ultimate Disney Cruise Packing List
By Tim Zimmer

; Updated June 08, 2017
The best things to put in your baggage for magic and memories at sea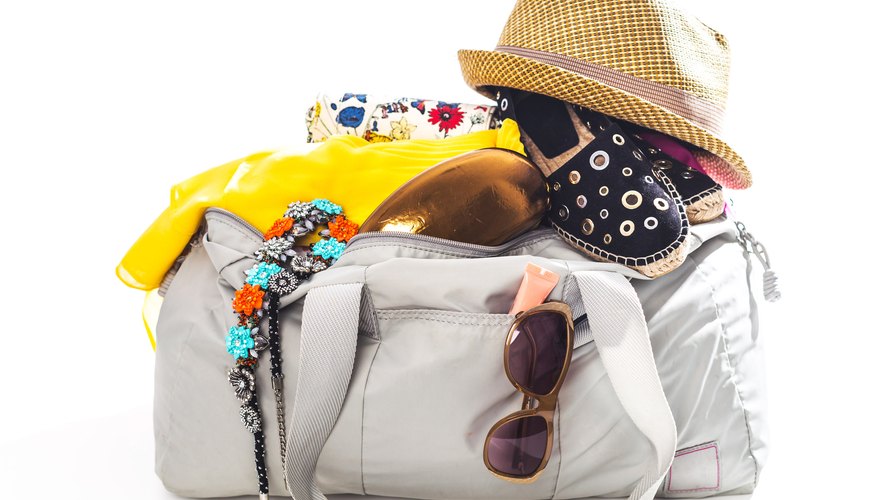 Are you ready to set sail on the most magical cruise on Earth? If you are, can you say the same about your luggage? If you're unsure about what to bring and what to leave at home, you're not alone: many vacationers tend to over-pack but forget the little things, such as an extra pair of reading glasses or sunscreen. Unlike many land-based destinations, Disney cruises offer an array of resources and items that can replace many packing essentials – such beach towels and toiletries – making room in your luggage for other fun and useful things.
Three things you should bring to a Disney cruise
We're going to go beyond the basics, such as paperwork, medicine, hygienic items and basic attire. Below is a list of commonly overlooked items that will take your Disney cruise to the next level and ensure some fun in the sun.
1. Alcoholic beverages
You read that correctly. Disney cruises allow guests 21 years and older to bring alcoholic beverages onboard the ship at the beginning of the cruise and at each port of call. According to the cruise line's alcohol policy, guests may bring a maximum of two unopened bottles of wine or champagne or a six-pack of beer in their carry-on luggage. However, keep in mind that alcohol can't be consumed in any onboard public area and bringing any type of liquor or spirit is strictly prohibited.
2. Waterproof camera
This might seem obvious, but this is an item you do not want to forget. Since you'll be spending a lot of time in or around water, it's best to bring a waterproof camera to ensure your pictures are protected. Not only does it protect your photos from water and sand, but it also saves you the hassle of guarding your cellphone (or non-waterproof camera) from water.
3. Costumes
Disney cruises offer themed nights – such as Pirate Night and Halloween on the High Seas – and encourage guests to dress up and participate in the evening's activities. You aren't required to dress up on themed nights, but it adds to the fun. Make sure to check the cruise line's "personal navigator" for advice on attire.
Two things you shouldn't bring to a Disney cruise
There are some items you shouldn't bring or simply aren't allowed on a Disney cruise. Besides the obvious – such as firearms, flammable liquids and electrical appliances – listed here are items that many vacationers forget aren't allowed on Disney cruises.
1. Toy guns or weapon replicas
These items can easily slip your mind if you plan on dressing up for a themed night or allowing one of your younger guests to bring their favorite toy. Toy guns or other replicas of firearms or weapons are strictly prohibited onboard Disney cruises.
2. Perishable foods
Foods that are homemade, precooked or perishable are strictly prohibited onboard. This includes foods in open containers, as well. However, you are free to bring nonperishable snacks as long as they are sealed and in their original packaging.