Why is Boston Called Beantown?
By Christine Bartsch

; Updated June 08, 2017
Discovering the origins of Boston's famous nickname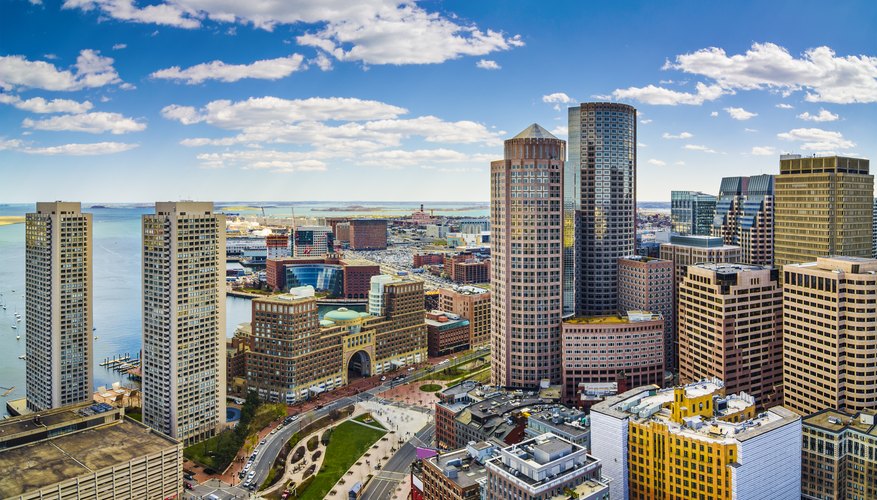 Boston has earned a lot of nicknames since its founding in 1630, with one of the most quirky being Beantown. As you might guess, this odd moniker came about largely due to that famous sweet-yet-savory recipe for Boston Baked Beans, but there's a bit more history to this story. Read on to discover the nickname's origin story and how it lives on today.
Beantown: A history
Back in the Colonial days, beans were essential to survival, and the preferred American way to serve these nourishing seeds was baked. In Boston, an international trading hub in the late-1700s, citizens had ready access to molasses and salt pork to flavor their cuisine: The recipe for Boston Baked Beans was born.
However, beans were a staple across all the colonies, so why did Boston gain the nickname Beantown? That can be traced back to a publicity stunt for an event called Old Home Week held on July 28 – August 3, 1907. Former Boston residents were encouraged to visit their old stomping grounds to celebrate the city, with advertisements featuring a typical Boston bean pot. Postcards were also produced that featured slogans like "You don't know beans until you come to Boston," and even images of bean pots labeled "Bean-Town."
You likely won't hear the nickname used by Bostonians today, but there was a time when the city embraced the Beantown label. In 1883, the team that would become the Boston Braves was unofficially known as the Boston Beaneaters – a name that stuck until 1906. While its usage as a reference to the city has faded, you can still get a taste of that Beantown flavor in Boston.
Bean eating
One of the few places to find this offbeat moniker still used around Boston is at the Beantown Pub. Located just a short walk from the Revolutionary War-era Old State House, Beantown Pub serves up a menu of traditional pub food and Massachusetts favorites, including local Sam Adams beer and, of course, Boston Baked Beans. The pub is far from the only place to taste this famous local side dish – most local restaurants offer their own twist on the famous recipe as an appetizer or a side dish.
Beantown Jazz Festival
The name also lives on at the Beantown Jazz Festival hosted by Boston's prestigious Berklee College of Music. Held annually in late September, the festival is known as Boston's biggest block party. This free, outdoor public concert features performances by top artists in jazz, blues, Latin and funk, alongside purveyors of local food flavors. If you're attending the festival from out of town, Berklee contracts rates with local hotels for the duration of the event, so be sure to ask your accommodations for the festival rate. Boston weather is unpredictable at best, so plan on wearing layers to the festival as September warms up to mid-70 degrees during the day and dips into the 50s at night.