A Guide to St. Patrick's Day Parade in Boston
By Judith K. Tingley

; Updated June 08, 2017
The luckiest things to see and do when Boston celebrates its Irish heritage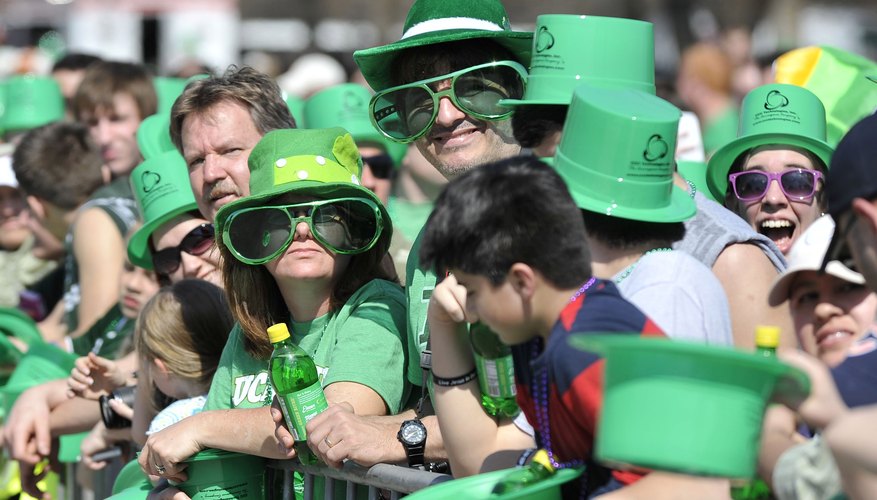 So it happens that on this one special day, we're all of us Irish. And experts agree: Boston is America's most Irish city and has been ever since the great 19th century wave of Irish immigrants began its transformation from Puritan stronghold to the diverse place it is today. Boston has become a friendly and welcoming host to all Irish folk, no matter who they are or where they're from, life-long or freshly-minted. Where else could we possibly go to celebrate St. Pat but Boston and its famously colorful St. Patrick's Day Parade in the traditionally Irish neighborhood of South Boston?
How to stay auto-free and comfortable in the city by the bay
Driving into town? Consider making reservations early at a hotel with its own parking or one close to a parking garage. Boston is infamous for its traffic, due in large part to the original layout of narrow streets and lanes. Anyone new to the city may do well to choose its excellent, inter-connective public transportation system, the MBTA.
The parade takes place on the Sunday closest to March 17. It's in Boston, where snowfall can turn to sunny skies overnight, and vice-versa. So ... keep track of weather reports and pack accordingly. Some green apparel is de riguer, but a simple scarf or tie will suffice (of course, full-on leprechaun is OK too).
Here comes the big parade
The parade begins on West Broadway near the Red Line/Broadway MBTA station and wends its way through South Boston along East Broadway, thronged with horses, clowns, marching bands, veterans' groups, pipes and drums, floats, step-dancers and swirling confetti. The route is subject to change, as happened in 2017 due to weather conditions. Still, Bostonians never let the elements get them down. The masses of people lining the streets are as lively as the parade itself, backed up by cheers from South Boston's windows and balconies. This is a high-spirited and jubilant crowd.
Irish all over
The parade is well worth a special trip for its own sake. But Boston offers a wide variety of attractions that coincide with the main event, such as Irish pubs where folks can drink green beer and pale ale, dance a jig, take aim at a game of darts and meet with friends old and new. Along the parade route are such local favorites as Shenannigan's Bar & Grill, The Playwright and Black Thorn Bar. The Black Rose is a bit farther afield, located downtown near must-see Faneuil Hall Marketplace. Enormously popular, The Black Rose venue features live music with Irish musicians as well as authentic pub grub.
Any fan of seminal punk bands such as the Pogues will be glad to hear that Boston's own Celtic working-class rockers, the Dropkick Murphys, traditionally take a break from their touring schedule to stop by Boston's House of Blues. For those less inclined to slam-dancing and more to weekend-running, there's the annual W. 6th Street St. Patrick's Day Road Race in South Boston. The first 600 runners to register for the race receive official racing shirts designed by the Dropkick Murphys themselves.
Visitors who find more leisurely pursuits to their liking can stroll down the self-guided Irish Heritage Trail, starting at the Rose Kennedy Rose Garden in the North End and concluding at Fenway Park.
Film buffs are sure to love the Irish Film Festival traditionally held at the historic Somerville Theatre in lively Davis Square. The theater is a quick hop from Boston proper via the MBTA, just across the street from the Red Line Davis Square stop.
Greening the rainbow
Participants in the St. Patrick's Day Parade include veterans of every ethnicity, faiths and genders. The LGBQT veterans' group OUTVETS now takes its place among these patriotic paraders, rainbow flags flying high along with an abundance of U.S. flags. The South Boston crowds cheered these vets as they marched in 2017, and OUTVETS is assured a permanent place in future parades.
So yes, in Boston on St. Patrick's Day, everyone is Irish, if only for a day.