A Guide to Black Heritage Trail in Boston
By Ashley Friedman

; Updated June 08, 2017
The path through Boston's African-American history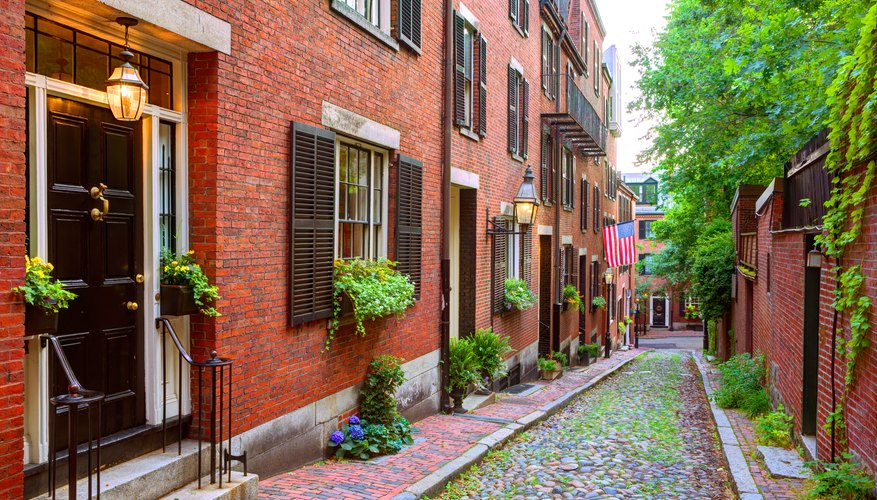 Boston has long struggled with a history of racial discrimination, but many are unaware of the role that Boston played in the abolition movement and as a hub for the Underground Railroad. During the 19th and 20th centuries, it was Boston's free African-American men and women who led the United States in the crusade to end slavery and achieve equal rights. The Black Heritage Trail is made up the homes, businesses, schools and religious institutions created by these remarkable citizens.
How to get around
You can walk the 1.6-mile Black Heritage Trail alone or on a guided tour with a ranger from the National Park Service Boston African American National Historic Site. Guided tours depend on the weather and operate only at certain times of the year, so it's best to check the Museum of African American History's website. To take a self-guided tour, download the audio guide from the museum's website.
Maps of the Black Heritage Trail are available at Faneuil Hall and in the Museum of African American History's gift shop. Visitors to Boston can drive, walk or take the T – Boston's metro system – to the Beacon Hill neighborhood. Begin the tour at the first site on the trail, the Robert Gould Shaw and 54th Regiment Memorial on Beacon and Park Streets near the Boston Common. From there, it is easy to traverse the rest of the trail on foot.
Crowd considerations
If you take the Black Heritage Trail tour on your own, it's unlikely that you'll be dealing with crowds because it's out-of-doors. The ranger-guided tours, which are highly recommended, are another matter entirely. They are available only during the summer months, not on every day of the week, and they book up fast. It is a good idea to call ahead for reservations, particularly if you are traveling with a group.
Ticket considerations
Tickets to the ranger-led tours often sell out quickly due to the small number of dates on which the tours are available and because of the popularity of the experience. For a tour during the summer months, call to reserve space as early as possible to ensure an opportunity to take the tour with a knowledgeable guide. Booking with a group may offer a discount, so confirm the number of guests in your group before booking.
How to make the most of your experience
The Black Heritage Trail consists of 14 sites throughout the Beacon Hill neighborhood of Boston. Some sites, like the Abiel Smith School and the African Meeting House, are open to the public, but many of the other attractions on the tour, including the Lewis and Harriet Hayden House, are private residences not open to the public. You will learn a tremendous amount about the history and significance of each site, but won't be able to enter the homes.