When Is the Best Time to Go on a Cruise?
By Jessica Ozar

; Updated August 11, 2017
Key factors in finalizing when to set sail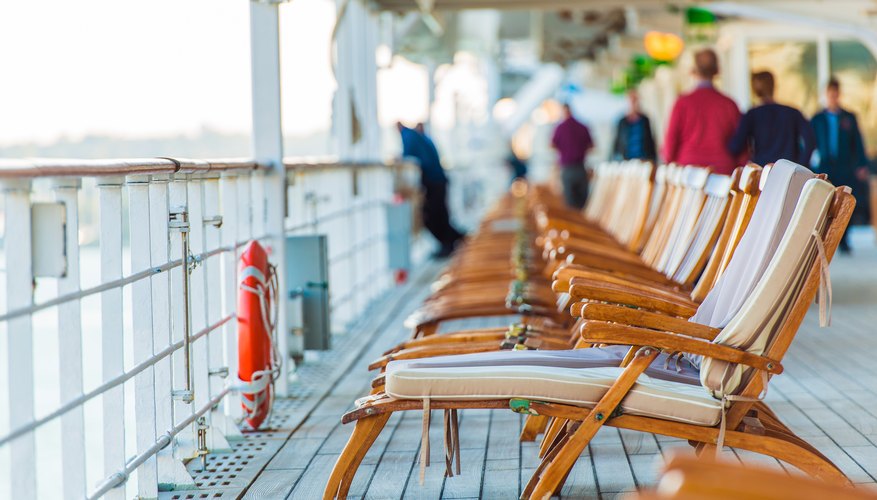 Cruises are an exciting way to explore the silky sands of the Hawaiian Islands, experience the unique cultures of the Caribbean and feel the awe of nature in Alaska. Finding the best times to sail to these locations does not have to be complicated.
Alaskan cruises
The natural beauty of the snow-capped mountains towering over the ocean is a sight to be seen on Alaskan cruises. To make the most of a cruise to this pristine landscape, follow these tips.
Best time to go: The cruise season in Alaska runs from late April to September, and the cheaper months are May and September because of smaller crowds. Fares on Norwegian Cruise Line and Holland America can run as low as the $300s in May and June for inner staterooms, while prices soar to more than $1,000 in July and August on Carnival and Holland America. Weather is also more unpredictable during the shoulder months. Snow may still be on the ground in May, making excursions difficult.
Best time for activities and excursions: May and June are the best time to see caribou and bears, salmon, trout and birds. At the same time, be prepared for mosquitoes, since the weather is beginning to warm. The magnificent Northern Lights make their debut in early September, but rough waters may affect some travelers. Helicopter rides to see glaciers or dog sledding are available during the summer months. Snow is present on these trips, so dressing warmly is a must.
Tip
Consider taking a cruise tour. While more expensive than a cruise, these itineraries give travelers the opportunity to explore the land of Alaska in addition to cruising along the coast.
Caribbean cruises
Sun-kissed beaches and coconuts on the beach are big draws for Caribbean cruises. Sailing from Florida, Texas or Louisiana, you can visit more than 30 destinations with itineraries in the Eastern Caribbean, Southern Caribbean and Western Caribbean.
Best time to go: Because of the year-round warm weather, there's no bad season to visit the Caribbean. Take a break from winter by traveling between December and March. Waters are calm, and while sweaters are good to have at night, days are mild. Hurricanes most often occur between June and November. Purchase trip insurance if you intend to travel during those months in case you need to cancel. Save money by traveling in April, May, September and October before school lets out for the summer and before the high tourist season begins for the winter. Cruises of six or more days start in the $400s on Carnival in December and January and can increase to more than $1,000 in February on Royal Caribbean for inner stateroom accommodations.
Best time for activities and excursions: The cruise line or third-party operators run excursions on each cruise. Prices vary, so check with both options for a particular excursion. Whale watching is best between January and March when the animals retreat from the cold waters in the north, and hiking excursions are best in the dry months between December and April. Snorkeling and scuba diving are best in the Western Caribbean.
Other considerations: Many cruise itineraries stay in one section of the Caribbean because of the sheer number of islands. Eastern Caribbean cruises may visit the Bahamas, Dominican Republic and Haiti; the U.S. Virgin Islands; the British Virgin Islands; the Turks and Caicos; Puerto Rico; and St. Maarten. Western Caribbean cruises may stop in Mexico, Belize, Jamaica, Grand Cayman and more. Finally, Southern Caribbean cruises focus on Antigua, Barbados, Curacao, Dominica, Martinique, St. Lucia, Aruba, Grenada, St. Kitts and Trinidad, among others.
Hawaiian cruises
Hula dancers in straw skirts and giant waves entice travelers to Hawaii each year. Make the most of a cruise to the enchanted Hawaiian islands by picking a great time to visit.
Best time to go: Many people visit between November and May. December and January are the most popular months to escape winter in the continental U.S. for the warm breezes of Hawaii, but these times are more expensive and rain more likely. The dry season falls between April and October. The cheapest time to visit is May through June and the fall months of September through November when school is still in session.
Best time for activities and excursions: Norwegian Cruise Line is the only operator with year-round cruises to Hawaii, while Carnival, Holland America and Princess have limited dates between September and April. Whale watching is popular between November and May.