What Is a Limited Validity Passport?
By Leah Rendon

; Updated June 08, 2017
Handling international travel documents for special circumstances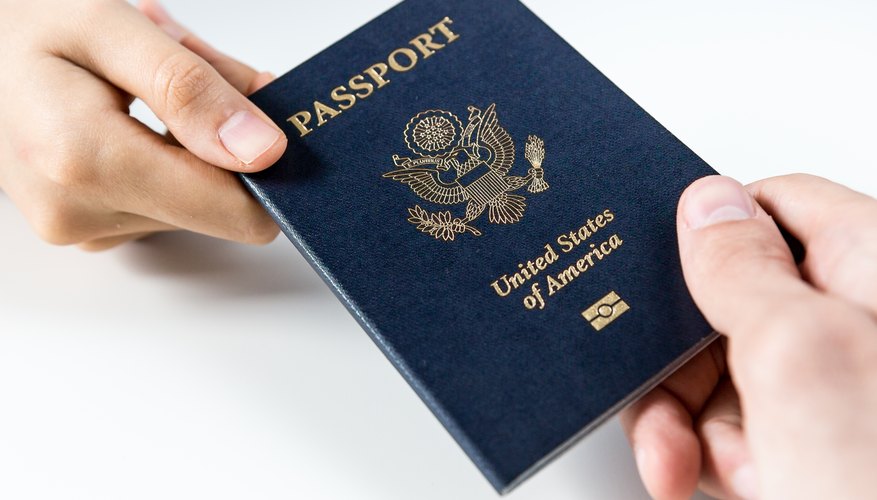 Whether you're experiencing an emergency abroad or a momentous change in your life, limited validity passports help you to continue traveling without suffering through major setbacks or interruptions. While these handy, but temporary, passports work in a jam, they are not meant as long-term solutions for your travel needs. Learn all about the terms and conditions of a limited validity passport and the steps needed to eventually replace one with a regular passport.
What is a limited validity passport?
Most U.S. passports are valid for 10 years if issued to travelers age 16 and older or for five years if issued to children under 16. A limited validity passport is valid for significantly less time, although the terms vary for each situation. The passport is usually provided as the result of an emergency or because of special circumstances.
Limited validity passports for gender transitioning and name changes
Travelers who want their passport to reflect their ongoing gender transition and name changes should apply for a limited validity passport. Applicants in the middle of treatment must provide the following documentation:
Form DS-11

Proof of U.S. citizenship, such as a government-issued birth certificate, plus a photocopy of the proof

A photo ID, such as a driver's license, that resembles your current appearance, plus a photocopy of the ID

A 2-by-2-inch passport photo that resembles your current appearance

Applicable fees

A signed letter from a medical profession confirming the gender-transitioning process

Proof of legal name change, if needed

Travelers must submit their application and materials in person at a passport acceptance facility, such as a post office or a library. The limited validity passport in this case is good for two years.
Replacements for lost certificate of naturalization
A certificate of naturalization is proof of citizenship for those born abroad to U.S. citizens or who acquired U.S. citizenship through other methods, such as adoption. If the certificate is lost or misplaced, a limited validity passport will serve as proof of citizenship until the papers are replaced. Apply for a new certificate with the U.S. Immigration and Naturalization Service by filling out Form N-565 and obtain an application receipt and a letter confirming citizenship, both from the INS. Next, make an appointment at a Passport Acceptance Facility to apply for a temporary passport. Bring Form DS-11 and all of the aforementioned documentation to your appointment, plus fees for expedited service, the INS application receipt, the INS citizenship confirmation letter and a signed letter explaining the state of the naturalization certificate. Limited validity passports are usually only good for one year.
Limited validity passports issued abroad
Emergency passports are typically issued overseas after one is lost or stolen. Apply for a new temporary passport at the U.S. embassy or consulate and bring the following items:
A 2-by-2-inch passport photo

A photo ID, such as a driver's license or expired passport

Evidence of U.S. citizenship, such as a birth certificate

Travel itinerary

Police report, if available

Form DS-11

Form DS-64, which documents a lost or stolen passport

Limited validity passports are offered to those with urgent travel plans, although many are only valid through the rest of the trip.
Replacing limited validity passports with regular passports
Use Form DS-5504 to replace a limited validity passport with a regular passport if the former was issued less than two years ago because of a missing naturalization certificate or to reflect an ongoing gender transition. Fill out the same form for a temporary passport issued less than one year ago while abroad or due to a name change. Applicants should also bring their temporary passport and a passport photo, plus applicable supplemental materials such as a naturalization certificate, a doctor's note confirming gender transitioning and proof of name change. Basic fees are waived if they were already paid during the original application process or if the temporary passport was issued during the aforementioned time frames.
The appearance and restrictions of limited validity passports
Limited validity passports look very similar to regular passports but typically contain fewer pages. Most temporary passports also indicate that the document has a limited valid period.
Travelers are not allowed to apply for two consecutive limited validity passports. Instead, apply for a regular passport with a standard validity period.