The Cheapest Places to Park in Boston
By Natalie Saar

; Updated August 11, 2017
Where to stop and park when you're doing Boston on a budget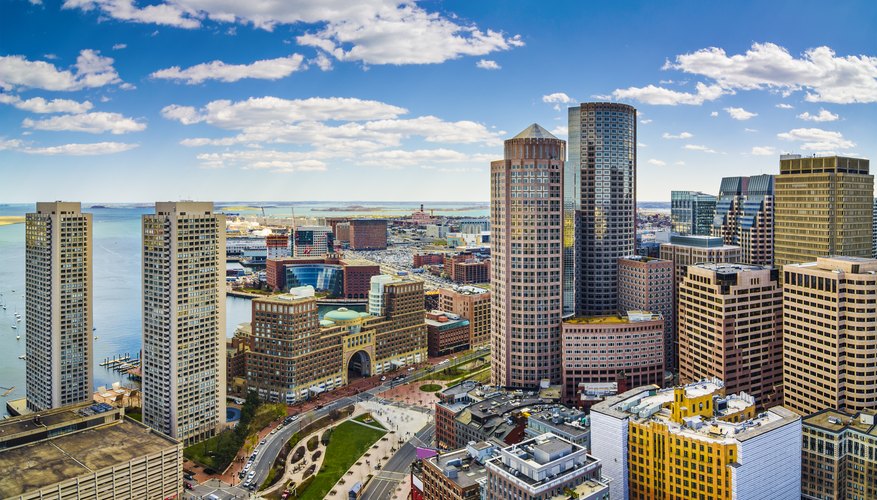 Big buildings and historical sites are what bring visitors to cities like Boston, but what they don't usually plan on is paying an arm and a leg to park. When planning a road trip to Beantown, keep in mind a few key tips to get around and not bust the budget. The most important: Read all the signs to avoid a ticket.
Cheapest places to park in downtown Boston
Most restaurants and hotels in downtown Boston offer some kind of parking options, but they're usually not the most affordable. That's why the city has come up with a few options for travelers. The first is old-fashioned meter parking. According to the city's website, most meters charge from $0.25 for 12 minutes or $1.25 for an hour. If you're only there for a casual lunch or dinner, then that might be the best option.
However, if no spots are free, the Boston Common Garage is the right choice. This place is known for having some of the most affordable prices as of summer 2017, but they're still pretty steep. On weekdays between 6 a.m. and 4 p.m., $12 will pay for one hour of parking, and the rates increase to $32 for the day. During the evenings, it's a little cheaper, starting at $14 and capping at $18 for over three hours. On weekends, you'll be charged $10 for the first hour and $18 for over three hours. If you're visiting the Prudential Center for shopping or for the 360-degree views it offers of the city, with a validated ticket, you can pay $14 for four hours if you've made a minimum $10 purchase at a store or kiosk.
Other Boston parking options
Don't forget ride-sharing options. If all the lots seem to be occupied or are too expensive, parking at your accommodation and using Uber or Lyft to get to your destination is a good option. Depending on how long the trip is, it can save big bucks. However, check the ride-share rates when making this decision, because in the end, if there are price surge times, it may end up being more than the $32 max. Though, in general, options like uberPOOL can save oncost.
The Boston subway system, known as the T, is convenient and goes to most of the city's attractions, including Logan Airport. To take advantage of it, simply park at one of the stations that has a lot, which will cost between $4 and $7, depending on the station. Costs range from $2.25 for a one-way trip to $12 for a day pass or $21.25 for a seven-day pass. This is how many locals get around, because it saves the stress of driving in traffic and ultimately allows for more spur-of-the-moment mobility without having to find a new parking garage.
Tips to avoid traffic
Like any major city, you'll almost always encounter traffic in Boston. However, on a few days, the traffic and parking may be particularly bad. Sundays and city holidays are free parking days. While the usual hustle and bustle of people commuting to work won't be as bad, the metered parking will be scarce.
However, if your visit falls on those days or really any day of the week, arrive as early as possible. This will help ease the stress of potentially being late because it's hard to find parking. When that happens, it's not uncommon for drivers to panic and pay way too much for a garage.
Timing the parking
Pay attention to how long it took to get from the car to the destination; then remember this for the trip back. There's nothing worse than being five minutes past a meter's expiration and still getting a ticket.
Luckily for visitors, the city of Boston knows that parking is a hassle, so they've developed an app, ParkBoston, that helps people figure out where to park cheap. It's currently only available in the Back Bay area. This app allows drivers to pay from wherever they are, saving the time and effort of rushing back to a meter to drop in a few more quarters.
Additionally, look closely at all of the signs. Sometimes, the space may be for a specific time, and at other times, there's a limit on the entire area. This means that simply moving a car across the street after the two-hour limit is up won't be enough and will still result in a ticket.