Tips for the Best Whale Watching in Boston
By Ashley Friedman

; Updated June 08, 2017
Sighting the orcas of Boston Harbor and beyond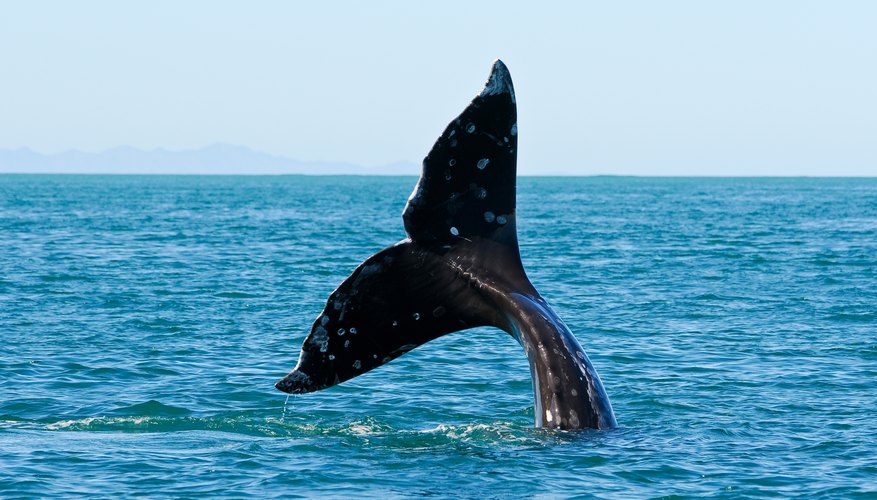 In a city famous for its clam chowder and its history-making harbor, it's nearly impossible to think about Boston without thinking of the Atlantic Ocean. Beyond the opportunities for fishing, sailing and rowing, the Boston area has been ranked as one of the world's top 10 destinations for whale watching by the World Wildlife Fund, which means it's heaven for lovers of marine life.
Whales congregate off the coast of Boston and Cape Cod, making the area beyond Boston Harbor ideal for sightings of humpback whales, finbacks, pilot whales, and in some cases, the gravely endangered right whale. Tourists will spot more than whales, though: Visitors aboard a cruise are likely to see dolphins, harbor seals, sea birds and a slew of other marine creatures. Whale watching is a popular summertime activity, so travelers planning a trip to see these magnificent creatures should plan carefully to maximize the opportunity to see the whales while avoiding the crowds.
Best season
While whales have been spotted as early in the year as March, the most popular time to go whale watching is between the months of April and October. The Atlantic Ocean warms up during this time of the year, and whales come to the area to gorge on the numerous fish that live in the New England waters. Of course, it's always possible to spy a whale before or after the "high season," but during the spring and summer months, your odds of seeing whales feeding, breaching and even communicating with each other are far greater. Warmer weather is always ideal, too, for being out on the open water. Most whale tour companies use large catamarans for passengers, which have open-deck viewing areas and move through the water at speeds around 37.5 miles per hour. The ocean breezes on a hot summer day are a welcome treat.
Crowd considerations
Traveling to the Boston area to whale watch during high season makes sense, but the increased likelihood of spotting a whale means the increased likelihood of crowds. The best way to avoid mayhem at the docks is to purchase your ticket well in advance and plan to arrive early for the excursion. To ensure a safe and comfortable viewing experience for their guess, most companies let a limited number of people on board each whale-watching tour.
You'll find a number of whale-watching tour companies in the greater Boston area, and it's wise to call them prior to buying a ticket to ask about the size of their tours and what sort of crowds to expect. Calling a few whale-watching companies to get a sense of the size of the tours may help you decide which is the right one for you. Parking options differ. Some companies have a dedicated lot, while others rely on street parking. If you're from out of town and planning to drive, call ahead to learn about parking options or to get recommendations from the tour company.
Ticket considerations
Before buying your ticket, do some research. Many companies that lead whale-watching tours guarantee whale sightings, and they will offer a return ticket if no whales are spotted during the course of the excursion. It's a good idea to book your tour early in your Boston area vacation, so in case you don't see any whales your first time out, you have the chance to go back and give it another try.
Depending on the type of tour you're most interested in, different company's excursions may appeal to you. Discounts may be available to senior citizens and to large groups, so it's a good idea to check their policies before you buy. If you're interested in a tour accompanied by a marine biologist or naturalist, you'll enjoy a guided, enriched commentary from someone who knows about the whales in the region. Many naturalists who work in the Boston-area waterways are intimately familiar with the feeding grounds and the whales themselves. In many cases, naturalists even will have names for the whales.
How to make the most of your experience
Seeing a whale can be both exhilarating and moving, but whales are unpredictable, so entering the experience with a positive attitude can go a long way toward getting the most out of the excursion. The tour can also be chilly, damp and windy and filled with periods of silence and quiet. It can often take a long time for the whales to show themselves, and passengers are advised to be patient, look around and appreciate the beauty of the waters in which they are sailing. Travelers can make the most of their experience by listening to the commentary and context provided by the tour guide and learning as much as they can about the region.
Travelers should also prepare to get splashed, either by a whale, the wake of the ship or simply by choppy water. No matter what time of year it is, it can get chilly on board a whale-watching vessel, so it's always a good idea to wear long pants and bring a sweater or light jacket, one that won't be ruined if it gets splashed with a few drops of the Atlantic. Cameras and recording equipment are also useful, as long as you're careful not to let them get wet.